Mi'kmaq people in First Nations communities across the eastern province of Nova Scotia were shocked to learn that three hunters shot and killed a rare white moose. Such animals are considered to be "spirit" creatures and are sacred in their culture.
It is considered bad luck to kill a white moose and one chief has offered to perform a special ceremony to counter that and to prevent harm from coming to those who shot it. The hunters have agreed to give up the carcass for that purpose.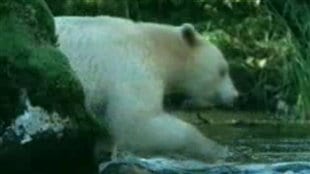 It is not illegal to hunt moose in the Cape Breton region of Nova Scotia. But native people try to educate hunters to walk away from white moose.
In the western province of British Columbia white bears are similarly considered by First Nations people to be sacred. Anyone who kills a white bear there could be subject to a fine of $100,000.