In a very worrying but unconnected set of circumstances, two related reports on climate were released this week.
A new study published this week in the respected online journal Nature was led by a biological geographer at the University of Hawaii and indicates some very worrying predictions.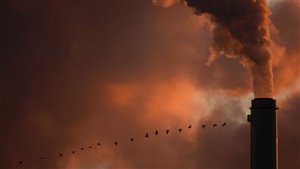 This study says several cities will become unbearable hot in just a few years time.
Kingston Jamaica will be affected permanently in about a decade, followed by Singapore in 2028, Mexico City by 2031, and Cairo by 2036.  Much of the entire world will be hotter than ever before by 2047 says the report.
To arrive at their projections, the researchers used weather observations, computer models and other data to calculate the point at which every year from then on will be warmer than the hottest year ever recorded over the last 150 years.
Lead author Camilo Mora and colleagues ran simulations from 39 different computer models and looked at hundreds of thousands of species, maps and data points to ask when places will have "an environment like we had never seen before."
The 2047 date for the whole world is based on continually increasing emissions of greenhouse gases from the burning of coal, oil and natural gases. If the world manages to reduce its emissions of carbon dioxide and other gases, that would be pushed to as late as 2069, according to Mora
He said one of their measurements looking at ocean acidity indicates the oceans crossed into a new regime in 2008, with evey year since getting more acidic than previously.
Environment Canada said in a statement that it is familiar with the study, "which is based on credible science using an ensemble of climate models, including Canada's earth system model."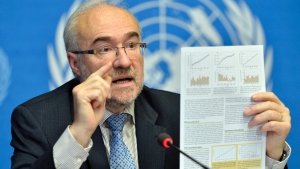 Meanwhile the World Meteorological Organization said this week that  atmospheric volumes of greenhouse gases blamed for climate change hit a new record in 2012,
For all these major greenhouse gases the concentrations are reaching once again record levels," WMO Secretary-General Michel Jarraud told a news conference in Geneva at which he presented the U.N. climate agency's annual Greenhouse Gas Bulletin
He said the concentrations were the highest they've been in more than 800,000 years.
"The increase in CO2 is mostly due to human activities," Jarraud said. "The actions we take now or don't take now will have consequences for a very, very long period."
Journal Nature online abstract