The people of Burns Lake deserve an explanation, says the premier of the western province of British Columbia. Premier Christy Clark ordered a review of the investigation into a sawmill explosion that killed two people and injured 20 other last January.
All Canadian provinces have boards which assure worker safety, investigate accidents and govern compensation. In this case, WorkSafeBC found the disaster could have been prevented if mill management had been doing its job in controlling dust.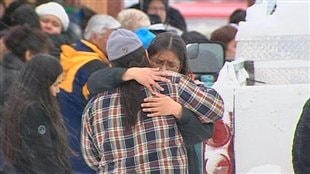 Investigation botched, so no charges
But no criminal charges will be laid because the crown prosecutor revealed the WorkSafeBC investigation did not follow rules for conducting criminal investigations and, as a result, a large amount of evidence would have to be thrown out.
That's not good enough for the people of Burns Lake or the premier of the province.