Listen
The International Space University has chosen Montreal for a nine-week summer program for postgraduate students and professionals who want to broaden their knowledge about space. It will include a robotics competition and a panel of female astronauts.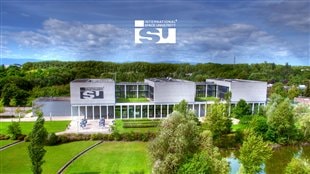 A need for change
Three young students at the Massachusetts Institute of Technology founded the university in 1983 to change the way space is taught and what they saw as an egregious lack of communication between the two leading space powers of the time, the United States and the Soviet Union.
The program now strives to be international, interdisciplinary and intercultural. It will attract120 participants from around the world who will pay a tuition of $20,000 including room, board and courses. Scholarships are available and often companies or universities will pay the fees.
Providing broad knowledge
They will learn about all aspects of space including law, space science, space life science, satellite applications and much more. They get a broad international context and an understanding of the cultural differences they may face in the space sector.
"We have trouble often understanding people from other cultures if we live in a fairly close environment," says David Kendall of the Canadian Space Agency and director of the Montreal summer program. He gives the example of North Americans who may have a meeting and come to quick decision where Asians are more likely to meet, discuss, then hold another meeting to try to come to a consensus. Both groups meeting together may have a very frustrating time if they do not understand their cultural differences.
The space sector is seeking leaders with very broad perspectives, as are other sectors and institutions, says Kendall. And the summer space programs strives to foster them.