Milos Raonic's Wimbledon dream ended with a 6-4, 6-4, 6-4 loss to Roger Federer on today.
The 6 foot 5 Canadian from Thornhill, in the Toronto area, was not able to join Eugenie Bouchard, from Montreal, and move on to the final on the grass at Wimbledon.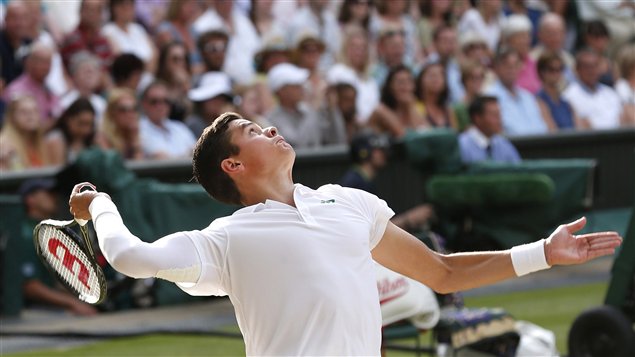 Eugenie Bouchard, seeded 13th, plays for the women's title Saturday at 9 a.m. ET against the 2011 champion and No. 6 seed Petra Kvitova.
Federer will face Novak Djokovic in Sunday's final. The top-seeded Serb defeated No.11 Grigor Dimitrov 6-4, 3-6, 7-6 (2), 7-6 (7) to reach the Wimbledon title match for the third time in four years