Thousands of athletes, coaches, volunteers and spectators from all over the United States and Canada are in Regina, Saskatchewan this week for the North American Indigenous Games.
From July 20th to the 27th teams will be competing in 15 sport categories, including golf and basketball as well as canoeing and kayaking.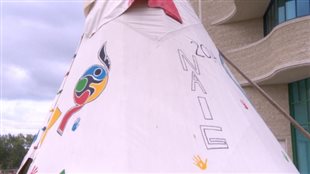 And in between the events for the 3,700 athletes there are some 200 cultural events taking place.
This is the biggest Indigenous sporting event of its kind.
At this point, the Quebec team, the Eastern Door and the North, are leading in the medal standings.  The closing ceremonies will take place Saturday.