The XX Commonwealth Games are underway in Scotland.  The opening ceremonies took place today welcoming 4,500 athletes from 72 countries.
Canada'a team of 265 athletes is the largest ever participating in the event that has continued for 84 years.
Over the next 12 days Canadians will compete with some of the other Commonwealth stars, such as Jamaican sprinter, Usain Bolt.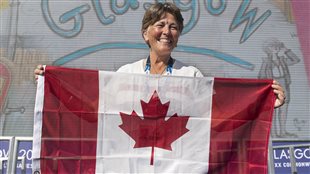 Among the many Canadians to watch, hopes are high for swimmer Ryan Cochrane of Victoria, British Columbia, and in diving, Jennifer Abel, from Laval, Quebec.  Abel took the Bronze in Shanghai, Sunday in the women's three-metre event at the FINA World Cup diving competition.