"Cause for celebration" was how one aid agency characterized the news that the U.S., Canada and other countries will send help to West Africa to help combat the devastating Ebola outbreak. "I've been on the phone with our teams in West Africa and they are saying it's such a welcome initiative because we've been asking for this kind of international support for months," says Rosemary McCarney, president and CEO of Plan Canada.
Listen'Resources are depleted'
Canada will send $2.5 million worth of masks, gowns, gloves and other protective equipment for health care workers. "Resources are depleted. Human resources are depleted. And they're exhausted. What we need to do with the Canadian contribution is to ensure that the health care workers are protected. We cannot afford to lose one more health care worker to Ebola. They are scarce and talented resources," says McCarney. Canada's equipment will help protect them and enable them to reach out to the hardest hit communities, she adding "This is a very welcome contribution from Canada."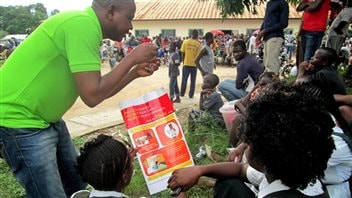 'Health care systems are collapsing'
The UN announcement that it would take $1 billion to fight the virus was also welcome news. "It always comes down to money," says McCarney. "This Ebola crisis has picked its victims well. These are some of the poorest parts of the world, with some of the poorest communities in the world. The healthcare systems were already vulnerable and, with the Ebola outbreak and the rapid acceleration of the spread of Ebola, the healthcare systems are frankly collapsing as are the workers around it…
"The reality is, if we want to get on top of this, it's going to take substantial sums of money, very quickly disbursed over the next three months," says McCarney.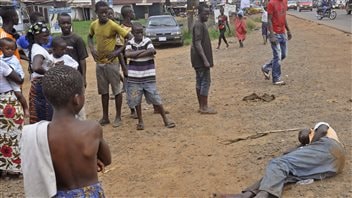 'From health crisis to humanitarian crisis'
Health care clinics are so overwhelmed with Ebola cases that they are turning away people needing other kinds of medical care. And there is now difficulty getting food into certain areas, leading McCarney to say "this is moving very quickly from a health crisis to a full-blown humanitarian crisis."
Unlike sudden catastrophic events like earthquakes or tsunamis which attract international attention and private donations, Ebola has been killing people one at a time, so it hasn't unleashed the same flood of support. However McCarney thinks the effortst announced by the U.S., Canada, Cuba and other countries will raise awareness and attract more contributions. At least, she hopes.