970 lighthouses declared surplus in 2010
The federal government will reveal plans for hundreds of it surplus lighthouses in the next 90 days.
The lighthouses have fallen victim to technology. First came automation in the past couple of decades, meaning lighthouse keepers and their residences were redundant. In many cases, those extra buildings were demolished.  Then came GPS which meant ships no longer needed lights to warn them of the shoreline or dangerous rocks as they knew their precise location, which made the lighthouses themselves redundant, at least according to the government.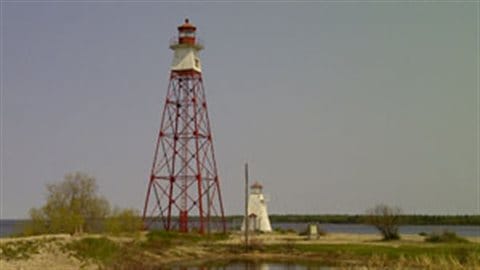 However, many locals living near the lighthouses say they're still important for inshore boaters and fishermen, and perhaps more so, are heritage artefacts of Canadian lifestyle.  Indeed, 348 have been the subject of public petitions for preservation under the federal Heritage Lighthouse Protection Act.
By law, the federal government has another 90 days to reveal exactly which structures it will declare as heritage lighthouses.
Historic lighthouse to be restored (Apr 2015)
Future dim for lighthouses (2013
Nova Scotia Lighthouse Preservation Society
A Nova Scotia Member of Parliament (MP) for the governing federal Conservative Party, Scott Armstrong revealed earlier this week that 74 lighthouses will be granted heritage status with 32 going to community groups or other levels of government which will then act on preservation, while 42 will remain as navigation aids owned by the Crown (government).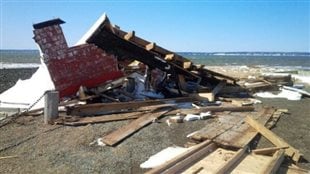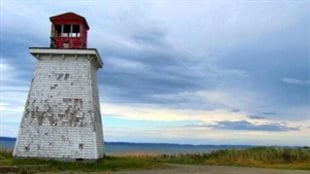 One of the main problems for community groups taking over maintenance and preservation of the lights, is the cost. In some cases there are environmental concerns and possible liabilities such as contamination of the surrounding soil from decades of flaking and repainting of lead paint.
Barry MacDonald, former president of the Nova Scotia Lighthouse Preservation Society, insists the government list of structures to be declared as "heritage" sites worthy of preservation, isn't long enough.  He has worked for 17 years to protect lighthouses across the country, but says Ottawa's five-year plan to transfer ownership of surplus lighthouses to community groups, individuals and other levels of government has been bogged down by a lack of funding and environmental obstacles.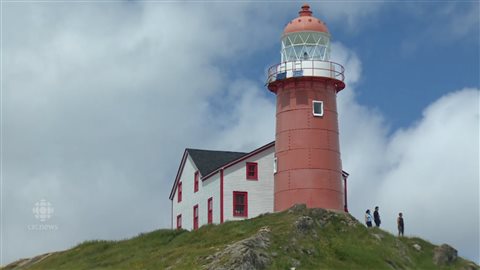 Soil contamination from decades of lead-based paint is one  of the concerns of the non-profit group hopin to take over and  preserve the Margaree Harbour range lights in Nova Scotia. The government offered them the lighthouse but without the money to remove contaminated soil, and they have so far declined to accept due to the potential cost and liability
The lead-contaminated soil on an island near Port Mouton N.S, had to be removed and replaced in 2011 by helicopter at the exhorbitant rate of $1,400 per hour.
In other cases, such as the lighthouse on Flint Island, Nova Scotia, and others, mercury was used to suspend the heavy rotating fresnel lens and there have been cases of spills.
The potential costs of environmental clean-up are far beyond the local non-profit community groups, and have scared some from seeking to preserve their local structure.
MacDonald says in some case federal officials have told local groups there will be funds for environmental clean-up but only after they assume ownership which could expose them to some degree of liability.
MacDonald says, "The communities I've talked to are very afraid of that liability word."