For a former Canadian soldier, for Paul Nichols it was a bit difficult to transition from the order and discipline of military life, back to life as a civilian, let alone forget the adrenalin, danger and fears of active combat.
In addition, infantry veteran Nichols says, when people think of veterans, they think of the now very old men, the few WW2 and Korea vets still alive, and not so much about veterans of today.
Listen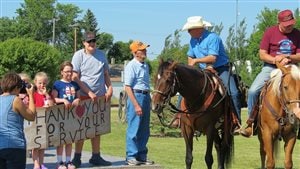 But as he says, there have been three generations of military personnel since the Second World War and Korea, often serving for lengthy periods away from home in peacekeeping, disaster aid, the deadly Afghan war and Bosnian conflicts and others.
He says many of today's vets are experiencing post-traumatic stress disorder or just having transition difficulties to civilian life and feel forgotten, unrecognized, even disrespected.
His own personal turmoil changed when a woman in a Vancouver store recognized the military crest on piece of clothing and began to recount how her life had been saved by Canadian soldiers during the Bosnian conflict, a place where he had served a six month tour.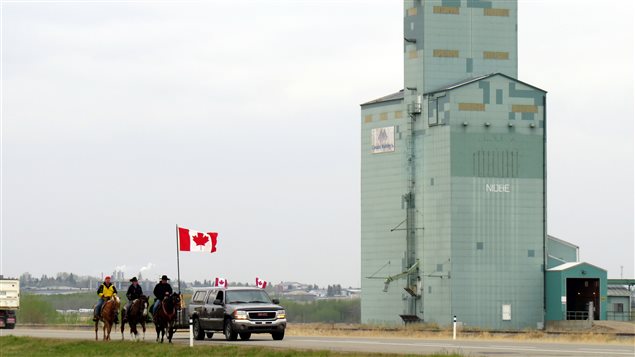 She told him how they were starving and living in constant fear from snipers when Canadians broke the siege and got her out." Nichols says by the time she had finished, she was in tears, he was in tears, and others in the line were also wiping their eyes.
He says, that's when he felt that the what the military,and himself, had done was making a difference "and there was power in that story."
This led to the idea to take that story, his own and let others tell their stories of the Canadian Forces, across Canada.
It was therefore to help all veterans and to remind Canadians of the country's contemporary veterans, that he embarked upon a cross Canada journey on horseback.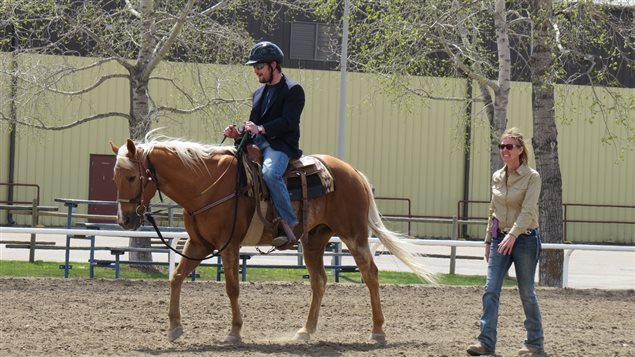 He left his ranch Quesnel, British Columbia, in the hands of a daughter, and with wife and another daughter in a support vehicle, the 46-year-old and string of horses, has been taking that message to Canadians across the country at a rate of about 35 kilometres a day.
Veterans are invited to ride along on one the horses, and the message of his personal experience, and those of other veterans is given at various gatherings along the way. He says he expects that several hundred veterans will have ridden alongside for a little ways by the time the trip ends in St John's Newfoundland.
I reached him by mobile phone in Winnipeg Manitoba
Note: such an effort requires a great deal of funding and anyone wishing to contacto them or help out can do so via the "communities for veterans" website. You can also follow the riders on their trip via this the CVF site.