It was not supposed to be a major battle.  In the end, it was one of the bloodiest battles in the Italian campaign.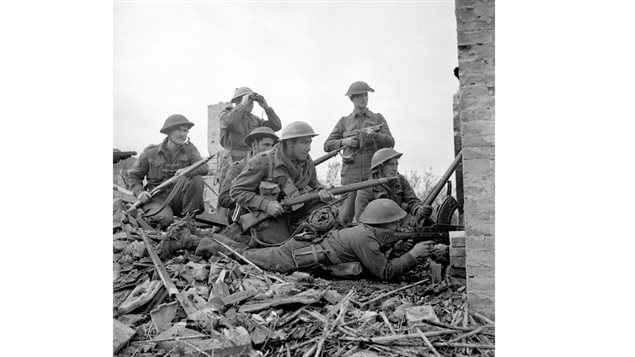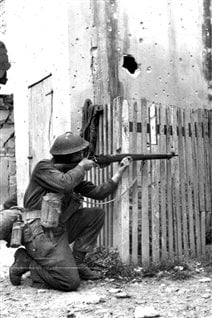 In December of 1943, a small town, Ortona, became the scene of a bitter siege as both Canadians and Germans fought for the ancient seaport.
It became known as Canada's "little Stalingrad", a reference to the desperate bitter battle in that Russian city.
On December 21, 1943, the Canadians began their attack on the town.
The Germans had been putting up fierce resistance in retreat as the allies pushed slowly up the boot of Italy when in December the Canadians were ordered to cross the Moro River and move on to the town of Ortona.  After heavy and bitter fighting up through the Moro valley, it was thought that the Germans would not put up a stiff defence in the town as it wasn't of real strategic importance and the Germans would have a better defensive position across another river further outside the town.
For some reason Hitler ordered the town be held at all costs, and a battle hardened elite parachute division was sent in.
The Germans had established all their firing sight lines and laid mines and booby traps throughtout the town.
What transpired was bitter house to house combat; a deadly struggle for each blasted building, and each pile of rubble across each narrow winding street.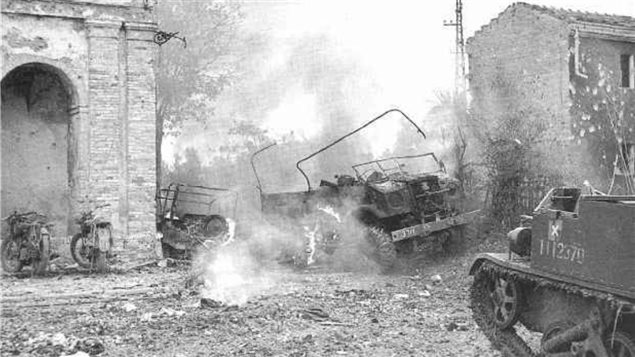 As it became impossible to safely fight in the streets, the Canadians developed a strategy called "mouse-holing".
As one building was fought for, and cleared, the Canadians would blast a hole through the walls in the next building and fight to clear that one.
CBC newsman Matthew Halton in one report said, "It wasn't hell. It was the courtyard of hell. It was a maelstrom of noise and hot, splitting steel…the rattling of machine guns never stops … wounded men refuse to leave, and the men don't want to be relieved after seven days and seven nights… the battlefield is still an appalling thing to see, in its mud, ruin, dead, and its blight and desolation.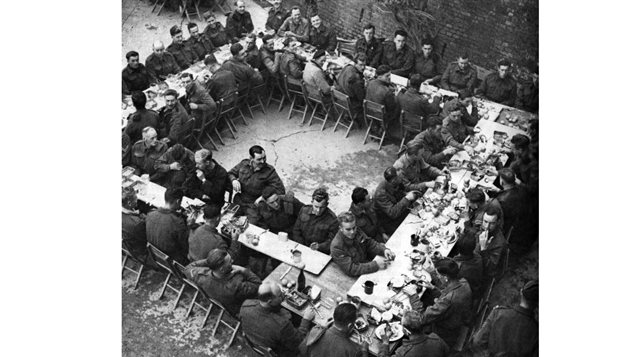 The vicious fighting went on for a week, the Germans giving up ground inch by inch and only after heavy casualties on both sides.
Finally on 28 December, the Germans pulled out, and Ortona was taken by the Canadians.
The cost was high with over 1,300 Canadians killed in "bloody December".  About on-quarter of all Canadian casualties of the Italian campaign occurred in this one month.
It is unfortunate that this most fierce of battles displaying amazing courage  and stamina by the Canadian attackers, and it must be said, also by the Germans, is largely forgotten.
additional info-sources
One of several Youtube videos on the Ortona battle