There has been much excitement stemming from the agreement at the COP-21 Paris Climate meeting.
As a side event there was a "buildings" day, in which various stakeholders in the buildings trade exchanged ideas.
One group attending was the Canada Green Building Council which has committed to developing a Net Zero standard for new building construction in Canada
Thomas Mueller is President and CEO of the Canada Green Building Council (CaGBC).
Listen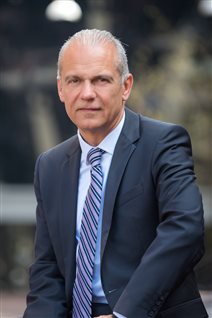 Thomas Mueller points out that buildings are major consumers of energy around the world, and that there is a lot of energy that goes into the materials used in creating those buildings. He says  the creating "green" buildings are going to be an important part of any move toward reducing greenhouse gas and global warming.
The CaGBC already certifies what are known as LEED buildings, for Leadership in Energy and Environmental Design.
Two years ago they created the LEED Level 4. To meet that certification, project managers are asked to provide information about the materials that go into any of their building projects and to provide ongoing measurements of both energy and water use to maintain the certification.
Net Zero is another stop beyond that. and Mueller says it is important to begin now to create more efficiency in buildings to work towards a NetZero concept.
NetZero often refers to energy consumption, ie a building itself produces all the energy it needs in terms of heating, cooking, washing, and other electrical appliances.
Mueller says there is more to it, and he would like to see water consumption and waste generation as a part of the improvements to come.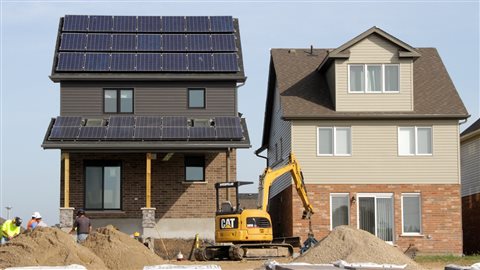 Mueller says that while there is a movement towards greener buildings in Canada, there still hasn't been a real effort at research and development into greener building materials and practices.
He also says there's a need for more statistical data, to determine the current performance of a variety of buildings in the different regions of the country with their varying climates and use conditions.
The CaGBC is trying to establish benchmarks towards producing a framework which can be used by the building industry and government policymakers in different regions and jurisdictions to create standards in all regions.
The CaGBC hopes to be able to present a working  guide on such a document in 2016.
additional info- sources