A Toronto-based IT company that specializes in refurbishing and recycling old electronic equipment is launching a collection drive to benefit Syrian refugee families in the Greater Toronto Area.
Dennis Maslo, managing partner at Computation Ltd., said the idea of the collection drive came to him after he got approached by a friend who is sponsoring a Syrian refugee family as part of the Ryerson University Lifeline Syria Challenge and asked him whether he could supply a computer for their needs.
It didn't take much to stoke his imagination to imagine what it would be like in a new country without access to the Internet and how important that could be to getting a good start in Canada, Maslo said.
(click to listen to the interview with Dennis Maslo)
Listen
"I thought that there was great synergy between what they're doing and what my firm does, and suggested we explore doing this at a slightly larger scale," Maslo said. "I think their immediate group is sponsoring about 75 Syrian refugee families, so I thought that if we had a collection drive, we might be able to put a meaningful dent in their IT needs."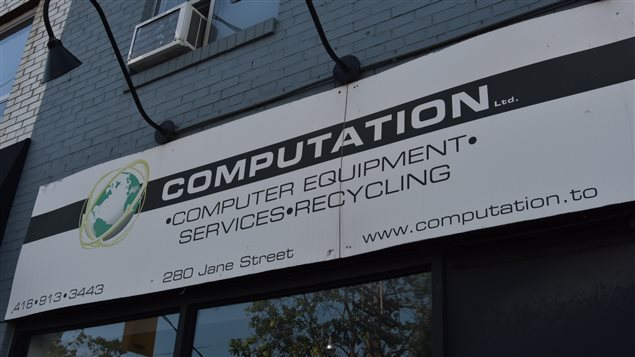 From Feb 8th to 21st, Computation is hosting a computer recycling drop-off event and will donate a portion of the material it collects and is able to refurbish to refugees who have recently arrived in the Greater Toronto Area, Maslo said.
"We're going to try and encourage people to drop off as much unwanted computer and IT equipment as they can, whether it will be a tertiary system that they never use or something that is broken, or perhaps, too old  for them an laying in their closet to drop it off with us," Maslo said. "And we will do what we always do, which is to make the absolute most of that equipment."
The company will make sure that all data on these devices is securely destroyed to protect the donors' privacy, Maslo said.