Throughout history, gold has always fascinated mankind. Lately it seems some of that attraction is starting to wear off, at least for governments.
In recent weeks Canada has been selling off its gold reserves, in fact, almost half of the relatively small amount of what it held.
The International Monetary Fund's International Financial Statistics tracks gold sales and it indicates Canada held 3 tonnes of gold late last year, but that Canada has sold 1.3 tonnes in recent weeks, or just a little over 43 percent of its holdings.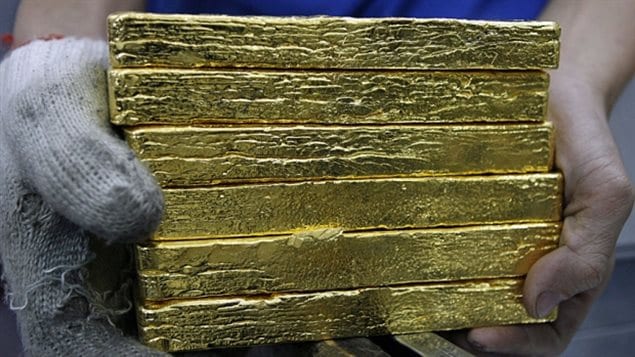 The latest sale is part of a long-term plan to move away from gold as an asset. The United States, which holds the largest gold reserves at over 8,000 tonnes, moved away from the gold standard  officially in 1971.Canada abandoned the gold standard in 1929.
Canada has been selling off its gold reserves since the 1965's when it held over 1,000 tonnes, the highest amount in it's history.  By 1985, the amount was down to 500 tonnes and it has been decreasing slowly ever since.
This seems to be in favour of holding more readily cashable items like foreign government bonds, or actual currency.
It's not the first time Canada has sold off large quantities of gold.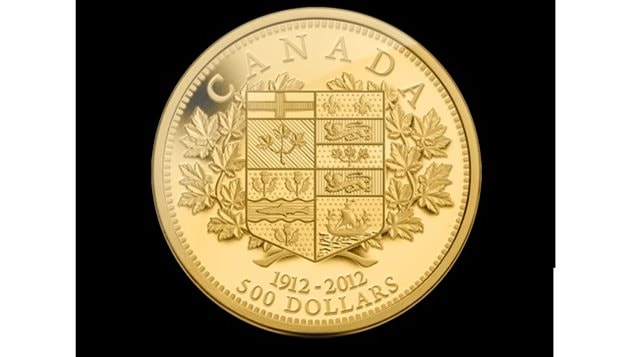 In 1912 to 1914 when Canada minted it's first gold coins, in five and ten dollar denominations, they almost immediately pulled them from circulation to prevent gold falling into enemy hands in the First World War.
Since then most of the coins, almost 250,000 of them had been sitting in bags in government vaults.
In 2013 as part of a larger effort to balance the books, the government offered 30,000 of the coins to collectors, before melting down the rest.
The Canadian five and 10 dollar coins were 90 percent gold, and roughly 8 grams and 16grams respectively. The ten dollar coins sold for between $1,000 to $1.750.
While the government was pleased with the money, collectors who already had the coins were less pleased saying the Bank of Canada sale "flooded the market" and would devalue their collection.
Additional information- sources