Dr Abuelaish, refused to be a victim. He refused to drown in self-pity; he also refused to hate.
In January of 2009, an Israeli tank shell struck his home in the Gaza strip killing three of his daughters and a niece.
Rather than call for revenge and more bloodshed, he instead called for people in the Middle East to start talking to each other to end the violence. He saw women as the way forward, and the need for them to have access to an education which was his plan for his own daughters.
He later founded the Daughters for Life Foundation, to honour his daughters aspirations, and to help women in the region get an education to better their lot and change attitudes that women should be recognized as equals in life.
Dr Izzeldin Abuelaish is a professor in the School of Public Health at the University of Toronto.
Listen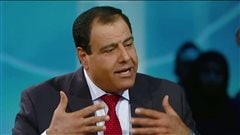 Dr Abuelaish began with a book, "I Shall Not Hate: A Gaza Doctor's Journey", describing the tragic events and his own efforts to break the pattern of vengeance and revenge.
He is convinced that peace in the Middle East lies in empowering women, and the way to do that is by providing girls and young women access to education through to the highest levels.
He established the Daughters for Life Foundation to provide financial resources through outright scholarships and awards to students  in Palestine, Israel, Jordan, Lebanon, and Syria, and from any religion.
He has established relationships with universities in Canada, the US, and Great Britain in order to help achieve the goal. Students are chosen on the basis of academic achievement which have often come  in spite of their financial difficulties, and for their commitment to improving lives of girls and women in the Middle East.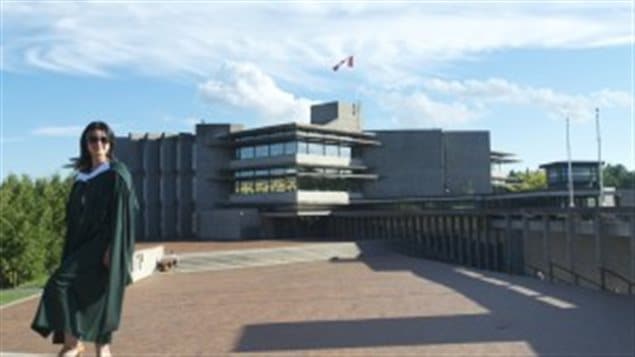 The goal is to change attitudes towards women in the region and their own perception of their roles as bridge builders between communities.  The Foundation seeks to invest in their potential for leadership roles there in the future and the hope that will help bring greater prosperity, a better life, and eventually towards peace there.
The fourth annual fundraising gala dinner will be held  on Wednesday, May 25, 2016, from 6:00-9:30 PM at the Concert Hall at the Carlu on Yonge Street, Toronto.
As Dr Abuelaish says, several graduates helped by his foundation have already begun making a difference and he hopes the money raised will help more young women from the Middle East reach for their dreams and spread hope in our world.
additional information