Strong middle class and green industries are the backbones of a strong North American economy, said Prime Minister Justin Trudeau on Thursday, addressing about 200 business leaders in Washington D.C.
Trudeau, who is in the U.S. capital to attend the Nuclear Security Summit this week, presented a bright future for North American innovation and partnership as drivers of employment growth during the breakfast event at the U.S. Chamber of Commerce.
"This is North America. We don't fear the future, we invent it," he said from the Chamber's International Hall of Flags. "We don't worry about the new economy, we create it."
Trudeau's keynote address, followed by a question-and-answer session moderated by CNBC's Susan Li, covered everything from Canada's support of clean and sustainable technologies, to the possibility of renegotiating the North American Free Trade Agreement, to thoughts on restoring Canadian trust on environmental and global responsibilities following the rejection of the Keystone XL pipeline.
'Looking forward'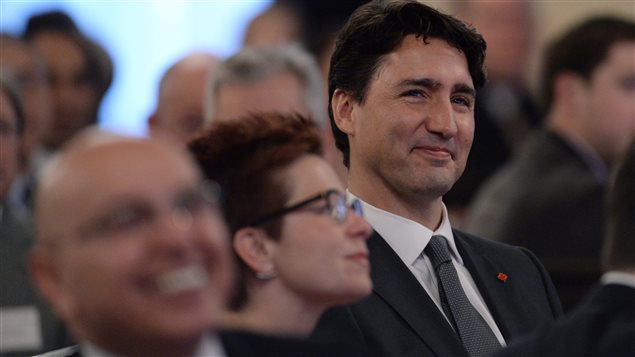 When asked whether he would be open to renegotiate NAFTA, as some U.S. presidential candidates have vowed to do, he said Ottawa was "ready for discussions on any trade deal."
But Trudeau cautioned that it's important "to be looking forward, and not trying to be turning back the clock to golden, olden days."
"NAFTA has worked extremely well for our economies," Trudeau said, adding that if it's reopened, "the whole thing can start to unravel."
When asked about the Liberal government's consultations on the recently concluded Trans-Pacific Partnership trade deal, signed by his Conservative predecessors, and whether he plans to ratify it, Trudeau that Canada is a "pro-trade country" that's always looking at trade deals as way of growing economy.
"Obviously on any big deal, it's no big surprise to anyone, there are areas, sectors, industries who have more concerns than others," Trudeau said, "and in our conversations with Canadians with industries, which are ongoing, there are a lot of people in favour, there are a few who have real concerns, and we're looking at understanding and allaying certain fears, and building on certain opportunities."
Confident and optimistic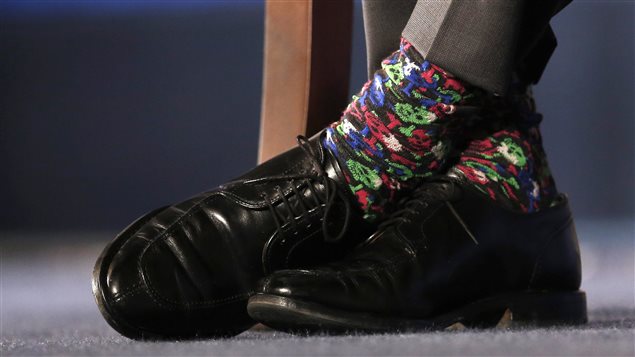 Trudeau also defended his government's decision to run multi-billion deficits in coming years.
"I think we have to once again believe in the future," Trudeau said. "We have faced greater challenges in the past than we are facing now and we have overcome them."
Trudeau also played down the impact of lower oil prices on the Canadian economy and the country's reputation as a natural resources-dependent nation, saying Canada was intent on diversifying its economy.
He pointed to the success of Canadian high-tech startups as examples of new innovative economic drivers.
No comment on Trump
Trudeau was also asked about his thoughts on the U.S. presidential primaries, which have been dominated by Republican front-runner Donald Trump's often controversial pronouncements.
"I have faith in the American people," Trudeau responded. "Looking forward to working with whoever gets elected in November."
Meetings with leaders
This was Trudeau's third official visit to the United States in a month, coming after a high-profile state dinner at the White House and meetings with U.S. President Barack Obama.
As the fourth and final Nuclear Security Summit gets underway Thursday, Trudeau is expected to attend a working luncheon with Japanese Prime Minister Shinzo Abe, then meet with Argentine President Mauricio Macri, followed by a  leaders' working dinner at the White House this evening hosted by Obama.
With files from CBC News and The Canadian Press