Whether you call is ISIS, ISIL, or DAESH, Canada's top military officer says the battle isn't over, and the end is not in sight.
Gen. Jonathan Vance, Chief of Defence Staff, spoke this week in an interview on the CBC political programme, Power and Politics.
This is a view expressed previously by analysts and political figures in the US and Britain.
The recent Liberal government in Ottawa reversed previous military policy and ended the Canadian bombing campaign opting instead to send in military personnel to train, advise, and assist forces fighting the terrorist group.
There will be casualties
He also said, "Canadians need to be prepared for the fact that there will be confrontation, there will be fighting, I am certain of it, there has been already. This represents an expansion of our mission on the ground, so it stands to reason that there will be fighting, and potential casualties as we face this mission."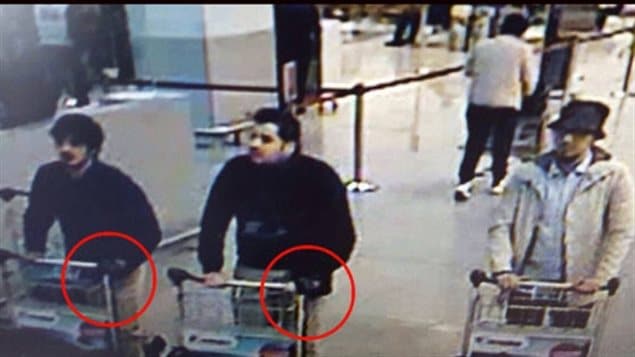 Also this week the Liberal Foreign Affairs minister Stephane Dion echoed a comment made earlier by Prime Minister Trudeau, telling reporters that Canada was not "at war" with ISIS (Daesh/ISIL). Dion said the term used in connection with extremists is probably outdated
Following the deadly terrorist attacks in Paris last year and the Brussels airport bombing last month France's Prime Minister Manuel Valls has stated that France was now at war with the terrorist group. He added  the war will be long.
The Canadians government however says the conflict does not fit the definition of war. Quoted by the Canadian Press, Prime Minister Trudeau said, "A war is something that can be won by one side or the other and there is no path for ISIL to actually win against the West".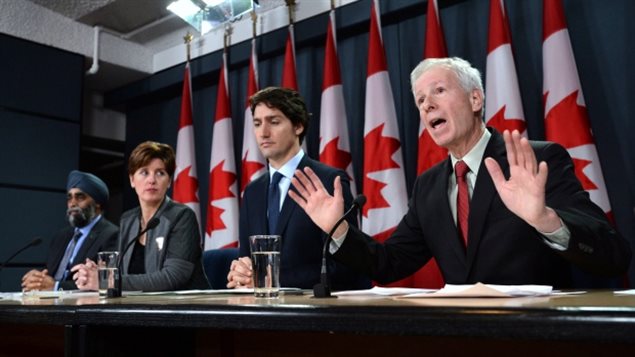 On Wednesday Foreign Minister Stephane Dion said," "If you use the terminology 'war,' in international law it will mean two armies with respecting rules and it's not the case at all. You have terrorist groups that respect nothing. So we prefer to say that it's a fight."
Meanwhile, the latest opinion survey by Ekos polling agency shows the Liberal government has lost popular support in the past few months.
The survey shows that the number of Canadians who felt the government was headed in the wrong direction had increased from 32 percent to 44 percent.  However, that still leaves a majority of about 56% who think the government is headed in the right direction.
additional information-sources