Another successful "greatest annual outdoor show on earth", albeit, a damp one.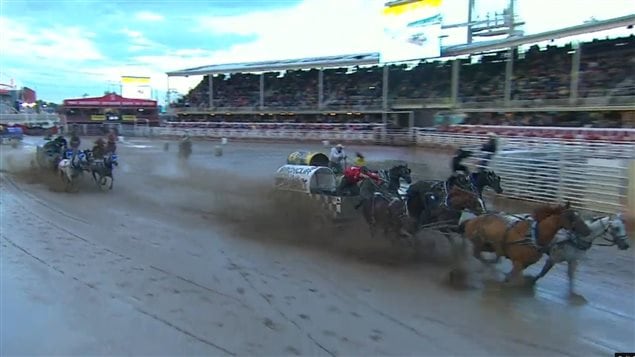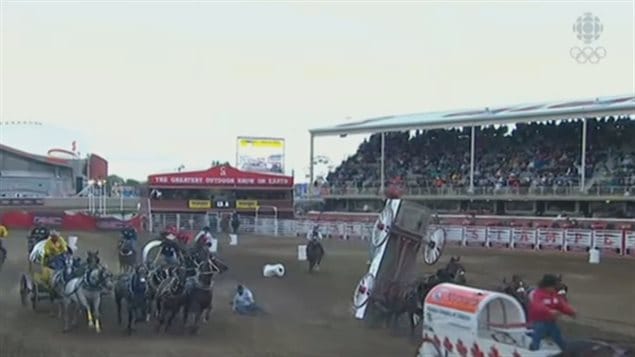 It's over for this year. The Calgary Stampede ten-day festival and celebration of western Canadian culture closed on Sunday after another successful run.
It wasn't a record for attendance this year as it was one of the wettest "Stampedes"  ever.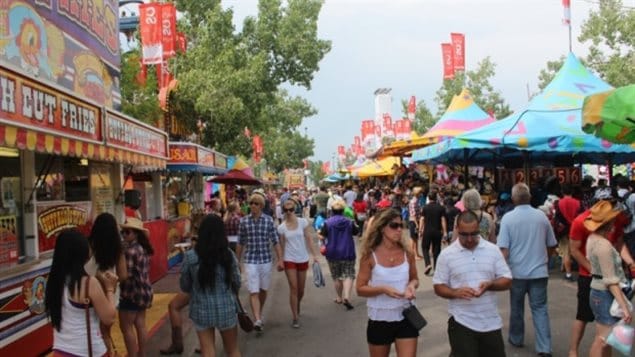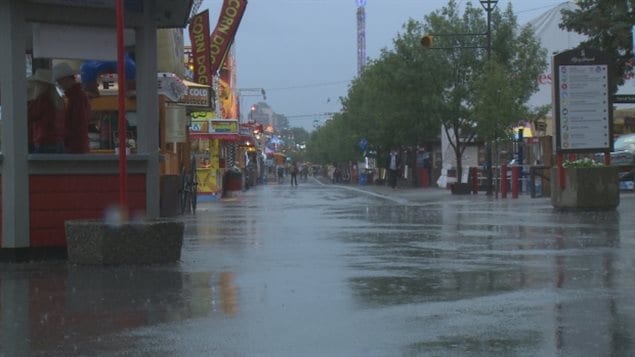 Last year on the last weekend Saturday  over 151-thousand visitors turned out, this year in the wet and drizzle, attendance was  just over 109-thousand.
The economic effect of the steep decline in world crude oil prices also had an negative effect on Calgary and Alberta, with many layoffs in the oil industry which also meant fewer people attending, even though the Stampede had a couple of days of lowered entrance prices to encourage people to come, and many did in spite of the drizzle and rain
Attendance will certainly not come close to the 2014, 100-year anniversary mark of 1.4 million, but  considering the weather and economic conditions, it can only be considered a great success with attendance around or just below the 1-million visitor mark.