When you're looking for a last minute book to give as a gift this Christmas to a fan of folk music, try this one.  It's a  non-fiction book of life on the road for a struggling folk group. It has to be true because it is just so crazy, you just couldn't make this stuff up.
Garnet Rogers is a singer-songwriter, and lately author. Garnet is the younger brother of the now legendary folksinger, Stan Rogers, who died tragically in a jetliner fire at the Cincinatti airport in 1983,
Garnett was also the long-time band mate in the Stan Rogers trio and has written a long book about the trials and tribulations of trying to make it as folk singers doing original material in the 1970's.
It's called Night Drive, and it is truly entertaining, often extremely funny, and usually leaves you shaking your head at the variety of unbelievable situations they faced trying to make it in the music business.
Imagine something like a combination of the Blues Brothers meet Spinal Tap: crazy situations, unimaginably inappropriate gigs, rotten promoters, thieving night club owners,  wild bar fights, copious lashings of alcohol, and above all a constant shortabe of money.
It sound like the real rock and roll lifestyle, except perhaps the money part,  but imagine that lifestyle as a folk trio bent on performing their own original songs in spite of snotty requests from the audience for whining pop tunes.
In the years since Stan Rogers' untimely death, a sort of mythological legend has been built around him, as the music became more and more popular; sanitized so-to-speak, to be better able to "market" him. Garnet points our for example that Stan did have a terrible temper if pushed too hard.
That story about Stan Rogers' music almost always leaves out the fact that Stan was not alone, but was part of a band with Garnet and that he was a complex character who didn't suffer fools gladly. In fact he narrowly avoided a charge of attempted murder.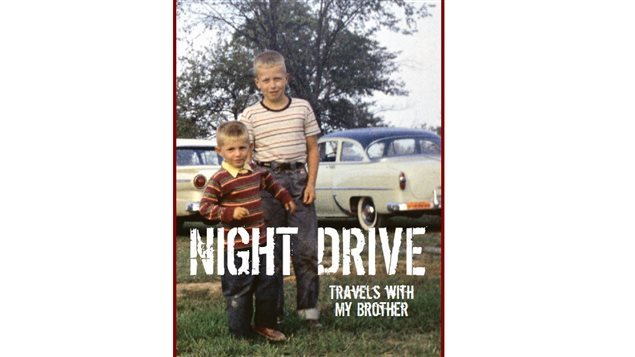 Everyone will appreciate the humorous imagery of Garnet's writing and the seemingly unbelievably crazy stories.
There were dangerous gigs in rural villages and northern mining towns, in horrible pissy-smelling tap rooms with the "Ladies and Escorts" signs over the door. Safe as long as you were a country act, had a pedal steel and knew the words to the "Green, Green Grass of Home," and were able to diplomatically turn down the drunken girl who had stood in front of the bandstand and ripped open her pearl buttoned cowgirl shirt as a prelude to courtship and do so without offending her large and surly boyfriend.  "You sayin' you don't think my girlfriend is purty enough for you?"

There was no good answer to that question. If you said "Yes," you got savagely stomped into cat meat.  If you said "No," you got savagely stomped into cat meat.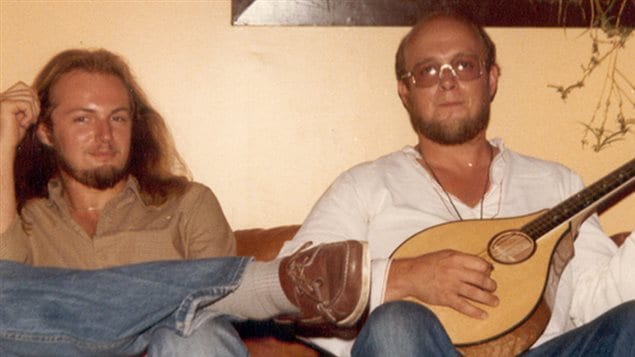 Then there's the story of one typical gig in a very dodgy part of an American city:
Stan said, "We're screwed. There is no gig. She told me that there was no point in renting a hall or doing publicity, because no one knows us anyway."  Jesus.   We were almost completely broke, and many miles from home, and what was to be our major "anchor gig" had turned to shit. The small  troll -like person was hovering outside the van, shifting her weight from  one foot to the other, wringing her hands and waiting.   "Who's your friend?" I asked. "That is our promoter." Stan said.   And later after a bizarre performance in her dingy apartment to her two drunk and farting friends….."You'll never work in this town again!"  I fled down the steps, taking them four at a time squealing "RUN AWAY! " like the Knights of the Round Table in the Monty Python movie.  I vaulted the iron gate at the bottom of the steps with the whisky bottle in one hand, and leapt out on to the street. The van was already moving with the side door slid open.
It's a big book, about 700 pages, and it's available from Garnet's website (below). If you love the music of Stan Rogers, you'll want to buy it. If you love Garnet's own music, you'll want to buy it. If you are in an unappreciated struggling band, you'll want to..well borrow it from someone who did buy it. And, if you love a roaring good tale with no politically correct holds barred, you'll want to buy it.
GARNET ROGERS- YOUTUBE- NIGHT DRIVE