There are many legendary sports heroes of the past whose names live on, but strangely Ned Hanlan is not among them, nor really is his sport. Yet in the latter part of the 19th century, Edward "Ned" Hanlan was a household name in Canada, and was certainly also widely known internationally. His sport, rowing or sculling, was at the height of its popularity both at the amateur and professional level.
He is often considered Canada's first national sports hero, and Canada's first "world champion".
Born in Toronto, Ontario on July 12, 1855, he grew up on Toronto Island. The story goes that at the very tender age of just five years old, he rowed across Toronto Bay to watch the arrival of the Prince of Wales. Later he would row across the bay daily to attend school.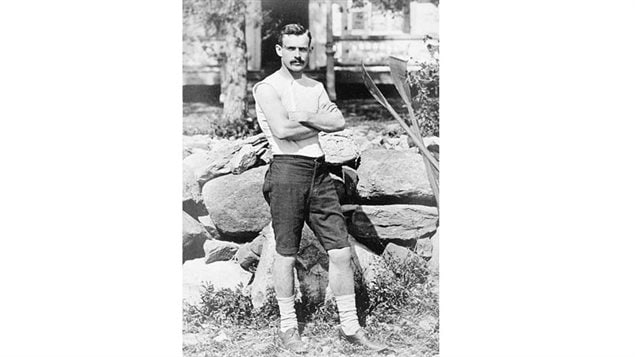 In 1873 he won the Toronto Bay rowing championship.
Now, rowing or sculling was a tremendously popular sport at the time. There were cash prizes for winners and heavy betting on the outcomes of rowing events was prevalent.
With a string of victories locally, a group of investors decided to back Hanlan as a professional and also bought him the latest in rowing technology. This was a shell with swivel oarlocks and a sliding seat; basic technology now, but innovative in the 19th century. Hanlan mastered the new boat with its technology, and although small in stature at only 175cm and 68kg, he was able to beat much larger, stronger opponents. Although the technology was available to others, it was very tricky to master and very few tried.
Meanwhile, as his victories grew, so to did his fame.
In 1877, he won a prize of $1,000 (a very impressive sum in those days) for the Canadian championship in front of a crowd of 25,000 in Toronto Bay. The following year he won the American championship in the U.S., and in 1879 he won the British championship.
In 1880, he was again in England and became World Champion by defeating the previous champion, Australian Ed Trickett in front of 100,000 onlookers. He would defend and keep that title three more times.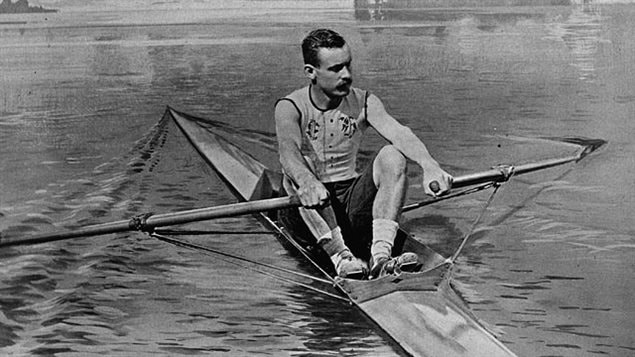 Between those international competitions Ned Hanlan also made a lot of money winning a number of organized professional competitions.
He used that to build a fine hotel on Toronto Island for the great number of summer visitors who sought refuge from the city heat.
Even so, he continued as a professional rower, and what added to his status was that he was also a real showman. He would sometimes slow down in order to keep his challengers seemingly in competition, and raise the tension among the crowd and the gamblers.
He would occasionally blow kisses to the onlookers while competing and perform other "showboating" antics. It also didn't hurt that he was considered a handsome young man.
He finally lost his world championship in 1884 to an Australian who had also mastered the sliding seat. Despite losing to the Australian in two subsequent races and his American title in 1885, he remained extremely popular and continued to attract crowds for another several years.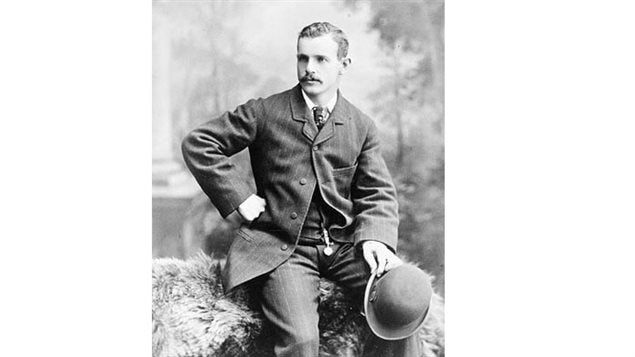 He retired from competition in 1897 and became a Toronto alderman and member of the Toronto Harbour Trust. He was also rather ahead of his time in advocating for bicycle paths, public swimming pools and library, and also lost his Harbour Trust position for criticizing its role in allowing sewage to be dumped into the harbour.
Hanlan died on this date January 4, 1908 of pneumonia at age 52. Thousands came to pay their respects as they filed past his coffin in St. Andrew's Church, with tributes coming in from around the world.
During his career he won some 300 races and was defeated less than a dozen times.
In 1926, a six-metre bronze statue was created and is now located at Hanlan's Point on Toronto Island.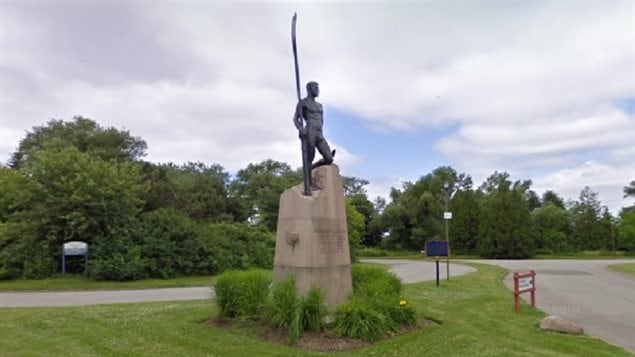 Wording of Ontario Heritage Trust plaque next to the bronze statue :
One of Canada's greatest oarsmen, Edward Hanlan was born in Toronto. As a child he took up rowing when his family settled in this vicinity, now named Hanlan's Point. Although standing only 175 cm and rarely heavier than 68 kg, he became a leading international sculler. In 1873 Hanlan won the amateur rowing championship of Toronto Bay. Becoming a professional in 1876, he defeated all opponents in the Philadelphia Races of that year. He overcame all leading North American competitors and in 1880 won the world single sculls championship in England. Hanlan retained his title until 1884. A popular Toronto figure, he was elected Alderman for this area in 1898 and 1899.
Text on the front of the statue
Edward Hanlan: The most renowned oarsman of any age whose victorious career has no parallel in the annals of sport. Born and died in Toronto July 12, 1855 – January 4 1908
Text on the back of the statue:
Edward Hanlan's outstanding victories date from the Centennial Regatta Philadelphia Sept.6.1876 when he defeated all competitors including many of the greatest oarsmen of the world.   Victor in three hundred consecutive races his achievements are all the more worthy of commemoration by his display of that spirit of true sportsmanship which is held in honour in all fields of sport.

Championship of Ontario 1874.1875.1876

Championship of Maritime Provinces 1878

Championship of America 1878

Championship of England 1879

Championship of of the World 1880
Additional information – sources