Prime Minister Justin Trudeau will participate in the Microsoft CEO Summit in Seattle, Washington, next week to encourage investment in the Canadian technology sector and draw global talent to Canada, the Prime Minister's Office announced today.
This year's summit, which takes place on May 16 to 18, under the theme "The CEO Agenda: Navigating Change," will bring together more than 140 chief CEOs and leaders from leading companies and organizations representing more than 35 countries, organizers said.
Trudeau is expected to attend on May 17 and 18 to showcase the government's Innovation and Skills Plan in the 2017 Liberal budget.
"Canada's greatest strength is its skilled, hard-working, creative, and diverse workforce. Canada is recognized as a world leader in research and development in many areas like artificial intelligence, quantum computing, and 3D programming," Trudeau said in a statement.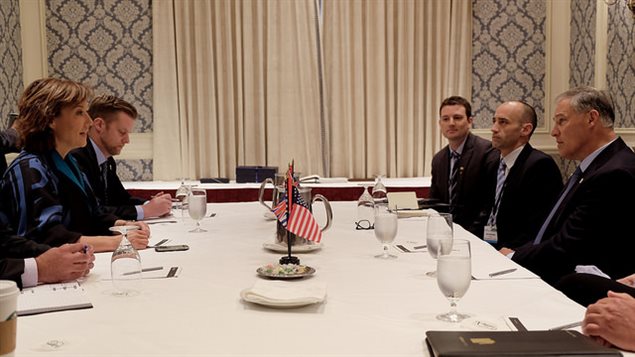 Trudeau also plans to promote the Cascadia Innovation Corridor, an agreement to promote investment between British Columbia and Washington State and help grow the high-tech, life sciences, clean technology, and data analytics industries across borders.
Trudeau is also expected to meet with State Governor Jay Inslee.
The two leaders are expected to discuss bilateral trade, particularly the ongoing softwood lumber dispute.
Canada-Washington bilateral trade was $19.8 billion in 2016. Canada is among Washington's top export destinations. Some 223,300 jobs in the State of Washington depend on trade and investment with Canada, according to figures provided by the PMO.