Canada's annual inflation rate stood at 1.6 per cent in April, same as in the month of March, as higher energy costs offset a seventh consecutive decline in grocery prices, Statistics Canada said Friday.
Higher prices for gasoline and natural gas were the biggest upward drivers in year-over-year inflation, the data agency said.
Prices at the pump were 15.9 per cent higher last month and the cost of natural gas rose 15.2 per cent more, Statistics Canada said.
On the other hand, fresh produce and clothing applied the most downward pressure on the inflation rate.
Overall food prices were down 1.1 per cent as prices for fresh fruits fell 6.2 per cent, fresh vegetables slipped 5.9 per cent and meat dropped 2.1 per cent.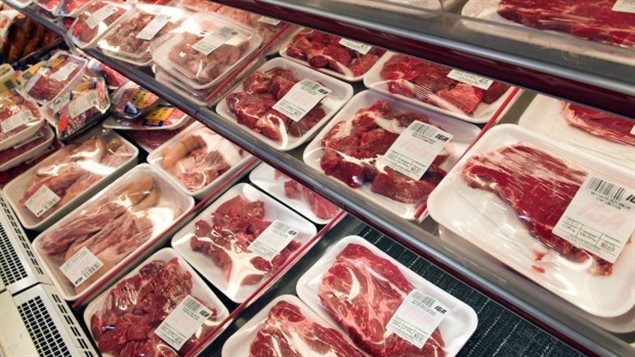 In addition, the cost of kids' clothing was 6.2 per cent lower and women's clothes cost 2.8 per cent less in April, compared with a year earlier.
The annual inflation rate matched Statistics Canada's reading for March but was below a consensus estimate of 1.7 per cent, according to Thomson Reuters data.
"Softer inflation is surprising given strong economic growth in recent quarters, though a similar pattern is being seen in the labour market where robust job gains and a lower unemployment rate have been accompanied by slowing wage growth," RBC economist Josh Nye wrote in a note to clients.
"Both inflation and wages seem to reinforce the Bank of Canada's view that the economy has more room to run before inflationary pressure builds, and if anything, the recent dip in inflation might be seen as evidence that slack is slightly greater than their current estimate."
Inflation numbers stand in contrast to other data which point to even stronger economic growth, said TD senior economist James Marple.
The Canadian economy looks set to grow by four per cent in the first quarter, with a robust handoff at the end of the quarter suggesting the second quarter will not disappoint, Marple said.
Nye said he expects the central bank to maintain a cautious tone in their policy announcement next week, reinforcing market expectations that a rate hike is unlikely this year.
As long as growth continues, it will put the Bank of Canada in a position to begin raising interest rates in the spring of next year, said Marple.
Statistics Canada said the inflation rate was higher in three provinces, including Saskatchewan, which easily saw the biggest acceleration after it raised its provincial sales tax in late March.
Saskatchewan's annual inflation rate sped up to 1.4 per cent last month after rising just 0.6 per cent in March.
Prices rose at a slower pace year-over-year in five provinces, while they were unchanged in two provinces.
With files from The Canadian Press