In the history of the Earth, there have been five mass extinctions when three-quarters (or more) of life on our planet was wiped out.
They have all previously been "natural" such as an impact from a large asteroid, or from massive volcanic action, or some other cause.
Now however, a new international research paper says we're on the brink of a sixth mass extinction of life on Earth, and this time it will be due to human activity. The suggestion is that it could happen possibly this century or next.
Andrew Gonzalez (PhD) is a co-author of the research paper. He is a professor in the Department of Biology and the Liber-Ero chair in conservation biology at McGill University in Montreal and the Director of the Quebec Centre for Biodiversity Science.
Listen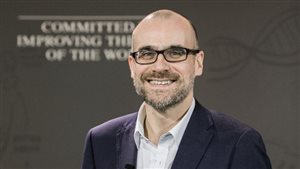 The research paper was published in the May 31st online edition of the science Journal Nature, under the title, "Linking the influence and dependence of people on biodiversity across scales" (abstract here)
The paper was produced by 13 researchers from the U.S., Canada, France, Argentina, the U.K., Sweden, and Germany.
What the paper is that the Earth's biodiversity is what enables humans to prosper and profit. But then it says that human activity is linked to the destruction of species and the diminishing of that same biodiversity.  In other words, nature benefits us; we need all the plants, animals, air and water, but as we harm and/or eliminate them, it will sooner or later threaten our own survival.
The paper provides an overview of what we know and still need to learn about the affects of habitat destruction, overhunting, overfishing, excess resource extraction, the introduction of non-native species, and other human activities on biodiversity.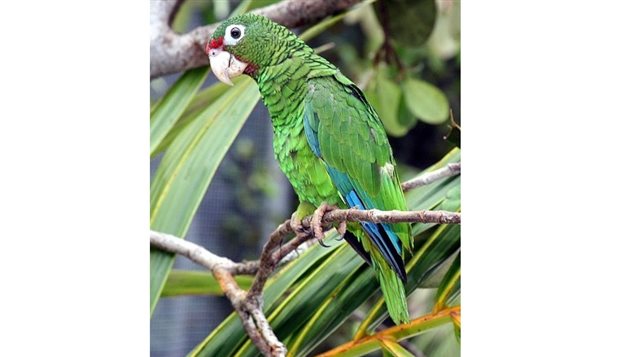 The paper puts a value on biodiversity and its benefits and notes that the benefits are ten times the value of the entire world spending on conservation efforts.
Professor Gonzalez notes that a new international organisation, the U.N.  Intergovernmental (Science-Policy) Platform on Biodiversity and Ecosystem Services –IPBES- seeks to gather scientific evidence and "assess the state of the Earth's biodiversity and the ecosystem services it provides".
The idea is to be able to provide scientific backing to the state of biodiversity and to provide evidence of ecosystem benefits towards inspiring conservation efforts around the world.
As for professor Gonzalez, he says that the evidence indicates that we are rapidly approaching the point of no return towards a mass extinction on Earth.
He says it's is a mere matter of decades, but that if we act quickly within that time frame we can avert disaster, and that action is not only on a large international and national level, but its important to take action on a local and individual level..