As the world marks the International Day for the Elimination of Sexual Violence in Conflict today, Canada is adding its voice to a growing chorus of condemnation of the "persistent and widespread" use of sexual violence in conflict situations, especially as a tactic of war.
"Such behaviour is a flagrant and unacceptable violation of international humanitarian law and human rights," Foreign Affairs Minister Chrystia Freeland and Defence Minister Harjit Sajjan said in a joint statement.
"As a country that believes strongly in the defence of human rights everywhere in the world, Canada is supporting efforts to investigate sexual violence so those who engage in such conduct, such as the terrorist group Daesh, are brought to justice," they added using to the Arabic acronym for the so-called Islamic State.
Statement: Ministers of FA + Ntl Defence on Intl Day for Elimination of Sexual Violence in Conflict #EndRapeinWar https://t.co/KKTgBeTlVg pic.twitter.com/4cBVfOHltv

— Foreign Policy CAN (@CanadaFP) June 19, 2017
'Threat to 
humanity's collective peace and security'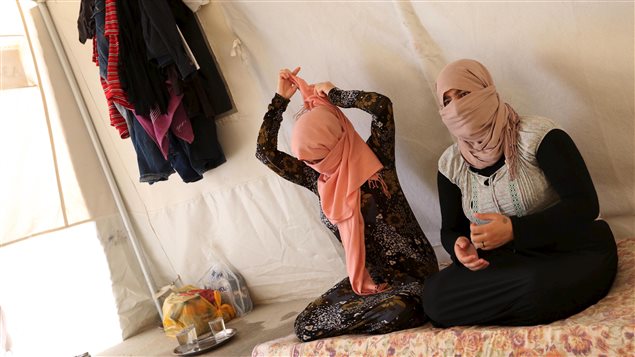 While women are the most victimized, men and boys are increasingly becoming victims of conflict-related sexual violence, according to the United Nations.
In his message for the International Day, UN Secretary General António Guterres paid tribute to the women, girls, men and boys who have suffered the atrocity of sexual violence in conflict, and reaffirmed the "global commitment to eliminate this scourge."
"Rape and sexual violence in conflict are tactics of terrorism and war, used strategically to humiliate, degrade and destroy, and often to pursue a campaign of ethnic cleansing," Guterres said.
"They should never be downplayed as war's inevitable by-product. Sexual violence is a threat to every individual's right to a life of dignity, and to humanity's collective peace and security."
Cornerstone of Canadian policy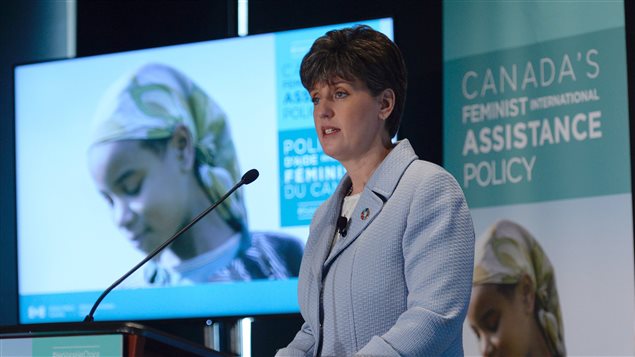 Earlier in June, the Liberal government unveiled its foreign, defence and development policies, which make the defence and promotion of women's and girls' rights one the key cornerstones of Canada's international posture.
"Recognizing that conflict, natural disasters and humanitarian crises affect everyone differently, the Canadian Armed Forces is taking steps to account for the security needs of populations at risk, including addressing the risks of conflict-related sexual and gender-based violence, by integrating gender perspectives into its plans and operations," Sajjan said in a statement.
"Today, we also underscore that Canada condemns all forms of sexual exploitation and abuse. Through its recently announced Feminist International Assistance Policy, Canada will help prevent and respond to sexual violence in conflict zones and enforce its zero-tolerance policy for abuses perpetrated by staff and peacekeepers."
Offering victims a chance to rebuild their lives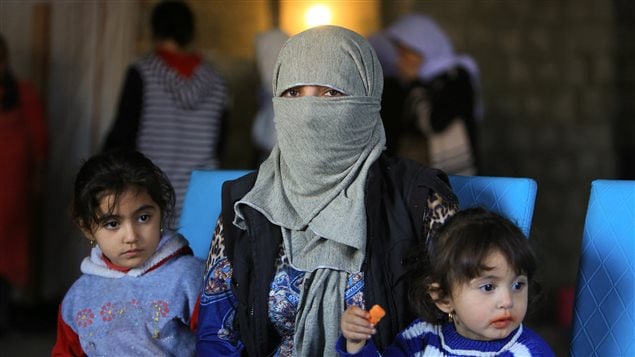 The Trudeau government has also committed to resettling some 1,200 survivors of Islamic State atrocities to Canada this year, including Yazidi women and children and their families.
Thousands of women, girls and boys from the ethnic and religious Yazidi minority were abducted and forced into sexual slavery by Islamic State militants who overran Yazidi areas in northern Iraq in 2014.
Many of them have been forced to live in shame, shunned by their own families and communities, in squalid camps for internally displaced people in northern Iraq, Syria and Turkey.
"On International Day for the Elimination of Sexual Violence in Conflict, Canada wants all survivors of such violence to know that any shame associated with the despicable mistreatment they have suffered rests not with them but squarely with their abusers," the ministers said. "We pledge our full support to those whose rights have been violated and are focused on putting gender and women back at the centre of peacebuilding efforts."