Joe Howlett died after cutting a whale free of fishing line off the coast of New Brunswick in eastern Canada today. It was the last of about two dozen whales he has helped rescue since 2002. Canadian Press reporter Alison Auld was told the 59-year-old fisherman was hit by the whale which suddenly flipped after he cut the last line.
Howlett had apparently freed another North Atlantic right whale nearby just a few days before.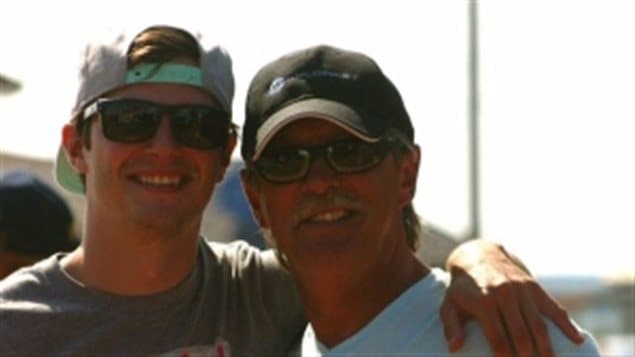 Seven right whales reported dead
Seven right whales have been found dead in the Gulf of St. Lawrence which opens into the Atlantic Ocean. These whales are particularly vulnerable to entanglement with fishing gear and ship strikes because they migrate close to the coast where ship traffic is heavy. They are protected by Canada's Species at Risk Act.
Howlett ran a research boat used to study the whales in the gulf. Auld reports he had taken his gear and boarded a government vessel to help with this rescue.  A statement from the government's Fisheries Department  expressed deep sadness at the accident and offered condolences to the family.
Friends told Auld Howlett would be sorely missed by the community of about 850 people of Campobello Island where he "was known for his humour, big laugh and generosity."