Your hosts, Levon, Lynn, Marc (video of show at bottom)
Listen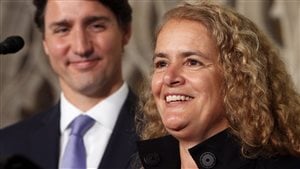 She is an astronaut, computer engineer, musician, mother of two, and soon to be Canada's Governor-General.
Julie Payette will assume the role and duties in September when the current Governor-General, David Johnston, steps down.
The Governor-General, a largely ceremonial role, is the Queen's representative for Canada.
Fluent in Canada's two official languages, English and French, the Montrealer also speaks Italian, Russian, Spanish, and German.
Here we have an excerpt of her acceptance speech moments after being officially introduced by Prime Minister Justin Trudeau.
*
It is major, serious, and growing concern.
The world is being filled up with plastic garbage, especially the oceans.
In a small step toward reducing some of that plastic waste, the giant Coca Cola company has announced it will increase the amount of recycled plastic it uses in it's containers sold in Britain.
There is no word that the company will take similar measures here.
Lynn spoke to Keith Brooks, programme director with Environmental Defence Canada who says this country absolutely do more to reduce plastic waste in the environment.
*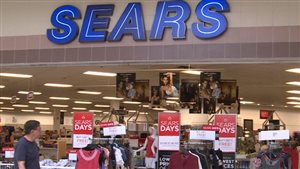 One of Canada's major retail chains is on the verge of bankruptcy and has filed for bankruptcy protection while it reorganises.
It has already announced the closing of some 59 of its various stores across the country, affecting some 2,900 employees.
Many of them have worked years, decades even, for the company and normally would be entitled to severance pay, and retirees are finding out their pensions will be reduced and benefits cut.
Many Canadians are angry and upset that workers will get little or nothing, while the top executives will share in $7.6 million in bonuses while the company restructures or is sold.
Marc spoke with professor Maurice Mazzerolle of the Ted Rogers School of business at Ryerson University in Toronto.
Images of the week