Being a soldier, sailor, or in the air force, has seldom been thought of as a career for women.
But the military is so much more than carrying a gun and facing the enemy, (although now that too is a career option available to Canadian women.)
The military needs dentists, doctors, radar techs, vehicle mechanics, cooks, pilots, police personnel, air traffic control, and so much more, and is currently trying to increase the number of women in the Canadian Forces.
But how to get women aware of these options, and to understand at least a little of "military culture"?
The Canadian Forces recently started a pilot programme offering women a 3-day and 10-day experience in the military environment, with some hands-on training included.
Olivia Terenzio took them up on the offer of a 10-day experience
Listen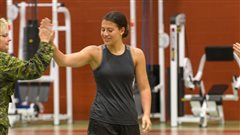 Having recently turned 19, Ms Terenzio who has just started university was already interested in the Forces "Regular Officer Training Programme" (ROTP).
This is a military programme in which a university education is paid for by the military in return for a promise to serve with an officer's commission for a minimum period of five years after graduation.
It is true that a certain percentage of people who sign up for the military in any capacity, are unaware of the "culture", discipline and obligations of military life and seek release from the military shortly after signing.
This new pilot programme, Women in Force, seeks to give women, who are curious about a career in the Canadian Forces, a sort of introductory experience.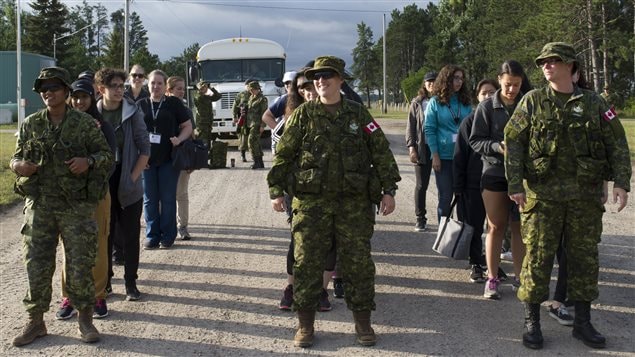 If not allowing full and complete experience, it does serve to give a taste of military life and a greater awareness of the very wide variety of career options available.
With at least a basic "taste" of military life it will help to provide a sense of whether joining the the military may or may not be a career choice for them.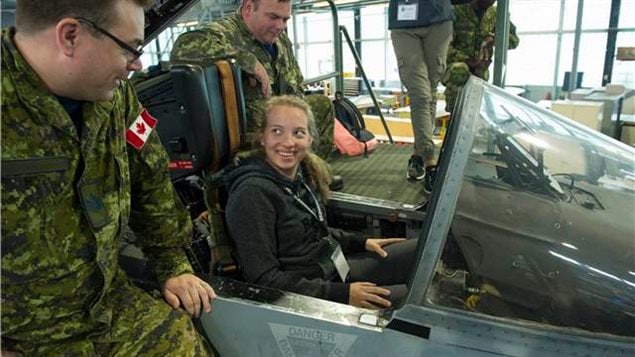 Overall Terenzio says the programme was exactly that, a chance to get personal first-hand experience of military life which is something you can't get from recruitment brochures or even speaking with a recruitment officer or even others who are in the military.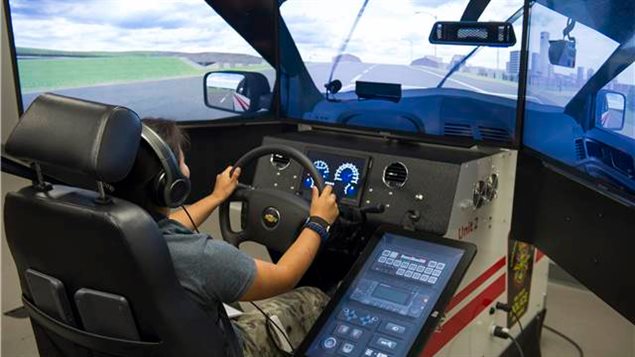 She also alluded to stories of sexual and other harassment issues in the military which have appeared in the news media in recent years, but said she saw no evidence of that and that the several women already in uniform she spoke to said they were always treated with respect, adding that should such a rare incident occur, it would be dealt with quickly.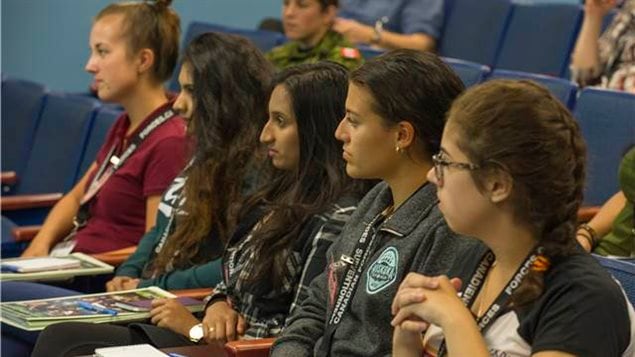 Terenzio, a bio-medical student, says that she will likely be joining the military and seek to become a pilot in the reserves, She added that from what she understood, all the others in her group who took part in this trial programme were also highly impressed and seemed likely to join in some capacity as well.
She suggests also that perhaps the Canadian Forces should also offer these introductory experience to males as well, exactly because it gives a better understanding of what life is like in the military prior to making a committment.
Overall she rated her experience in this pilot programme as a 10 out of 10
additional information