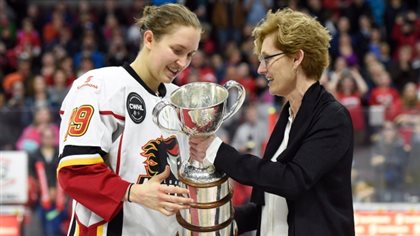 Canada's Women's Hockey League will pay its players for the first time. It's a small start compared to the NHL.
Each player will receive, somewhere between a minimum of $2,000 (Cdn) and a maximum of $10,000 (Cdn).
The league has seven clubs and will have a $100,000 (Cdn) salary cap.
That pool of money will be divided among the players as each team sees fit.
We'll hear more this week, on why this move is being credited to the Chinese.
With files from CP, and The Globe and Mail