For years Canada' s housing market has been listed as "overheated" by several economic experts and ratings agencies both in Canada and internationally.
This includes what might be considered two "superheated" markets around the cities of Toronto, Ontario, and Vancouver, British Columbia, and their respective surrounding regions.
The regions around Toronto have become included in what is called the Greater Toronto Area (GTA) which includes cities and municipalities roughly extending about 70 kilometres in every direction from Toronto proper.
Earlier this year, Ontario followed the lead of Vancouver and instituted measures to cool the market where house prices seemed to rise every month.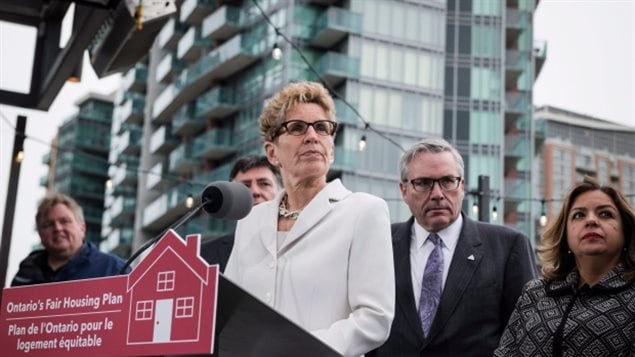 The so-called "fair housing measures"  were introduced in the GTA by the provincial government in April to cool housing speculation and increase rental unit availability
The latest figures from the Toronto Real Estate Board (TREB) show that such things as the 15 per cent tax on non-resident ownership has indeed seemed to have an affect.
TREB reports that throughout almost all the GTA housing prices have cooled by as much as 20 per cent since April.
Only two regions at the extreme western and eastern edges of the GTA reported increases.
Still, the average price of a detached home may continue to be beyond most people's reach with prices hovering in and around a million dollars.