The Academy of Motion Picture Arts and Sciences has announced that 82-year-old Donald Sutherland will be awarded an honorary Oscar on November 11. The Canadian-born actor will finally be honoured with the film industry's top award for his prolific and brilliant career. He has already won two Golden Globe awards.
Sutherland has appeared in more than 140 films, including "MASH," "The Dirty Dozen," "Cold Mountain" and "The Hunger Games" series.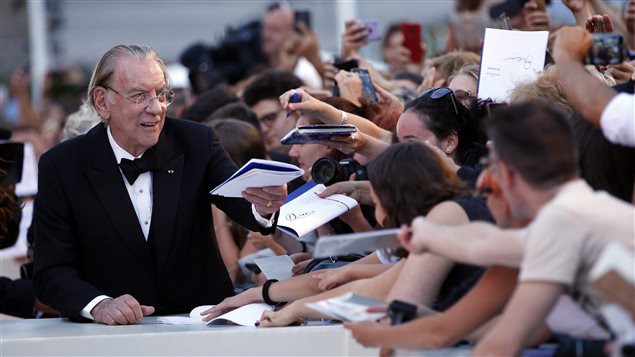 Actor said to be 'thrilled'
Sutherland was born in Saint John in the eastern province of New Brunswick, grew up in nearby Nova Scotia and now, has a residence in the Eastern Townships east of Montreal. He is currently filming in Rome.
His publicist told The Canadian Press he was aware of the honour and was "thrilled."
The  honorary Oscar is given "to honor extraordinary distinction in lifetime achievement, exceptional contributions to the state of motion picture arts and sciences, or for outstanding service to the Academy."