Gently used fighter jets for sale to good home
Act-5: In which Canada courts Australia to make the U.S jealous
The Players: manufacturers: Boeing, Bombardier, Lockheed-Martin, McDonnell-Douglas
The Countries:  the U.S, Canada, Australia
In the world of international trade, buying military hardware is a really big deal, and fiercely competitive.
For decades, Canada's procurement of any type of military hardware has been mired in various degrees of controversy. One such controversy that has been going on for years now is the replacement for Canada's ageing fleet of Cf-18 Hornet fighter jets.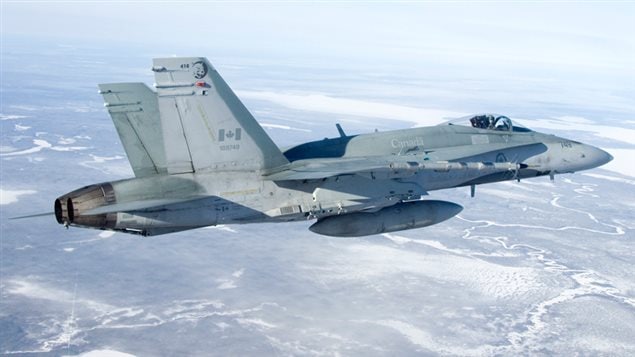 Originally, the Lockheed-Martin F-35  was chosen by the former Conservative government in 2010 to be the new replacement for the now 40 year old F-18 design. Millions of Canadian dollars had already been invested into the F-35 development programme.  This only added to the the ensuing controversy over the "single source" procurement , i.e., not through a bidding process.
Not only a controversy domestically, but internationally as well as that single source procurement also upset other manufacturers like Boeing, and Dassault of France and others who felt they were shut out of the bidding and potentially lucrative contract.
Then a new Liberal government was elected, partly because of the controversy over the F-35 programme and by sayings aid they would cancel the costly F-35 and seek a less expensive option, adding that a proper bidding process for a fleet replacement would be organized.
With several CF-18's being used extensively in missions overseas, the Liberals then announced that Canada would buy some 18 of the newer Boeing Super Hornets F-18E/F as a stop-gap replacement of the oldest CF-18s until a final decision was made on which jet would be the fleet replacement. They then added, in spite of their own criticism of the F-35's capabilities during the Conservative effort to get the plane, that in spite of the previous controversy the F-35 would nevertheless be allowed to enter the eventual fleet replacement competition.
In April of this year, Boeing-which also makes passenger jets, launched a trade complaint against Canada's Bombardier jetmaker claiming unfair competition practices due to Canadian government subsidies. This is even though the Bombardier C-series doesn't directly threaten Boeing's passenger models.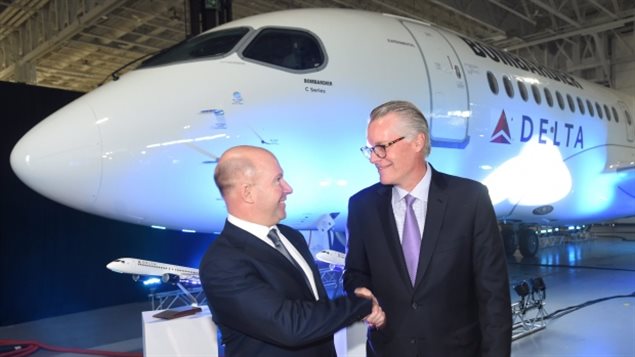 "We had identified that the Super Hornets could potentially fill that gap, but … Boeing has not been a partner, especially when it comes to dealing with our aerospace sector, so we are looking at other options". Defence Minister Harjit Sajjan  Wed. Sept 6/17
The federal government said if Boeing doesn't back down, it would cancel the Super Hornet deal.  Boeing refused to back down saying Bombardier could potentially grow to in fact become a rival in the same process that has led Airbus to become a major competitor, and as such could harm the company when looking at "the bigger picture".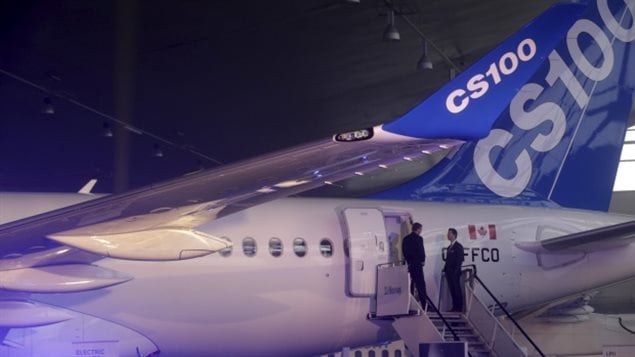 Now comes the next act, with Australia and maybe Kuwait in the wings.
In the meantime, Australia, which has signed on the F-35 programme, had itself bought two-dozen Super Hornets as a stop-gap measure.
It recently announced that it planned to sell some of its F/A-18s as the F-35's come online.
In light of Canada's threat in retaliation to Boeing that it might not buy the 18 Boeing Super Hornets,  comes news that Canadian officials had been sent to Australia to talk about buying their used Hornets.
Officials say it would be a far cheaper option than buying the new Super Hornets as the Australian F/A-18 is very similar to Canada's current Cf-18's.
Kuwait is also selling off F-18 Hornets as they are replaced by the Super Hornet, and other countries as well have used fighters on the market as they pick up F-35's.
Canada was originally seeking to replace its fighter fleet with the F-35's starting this year because the Hornet programme was phased out meaning parts could become scarce. With news the U.S Navy, may be extending its fleet of F/A18's up to 2025, that means parts would not be so difficult and expensive to come by, meaning that Canada also could extend the life of its CF-18's.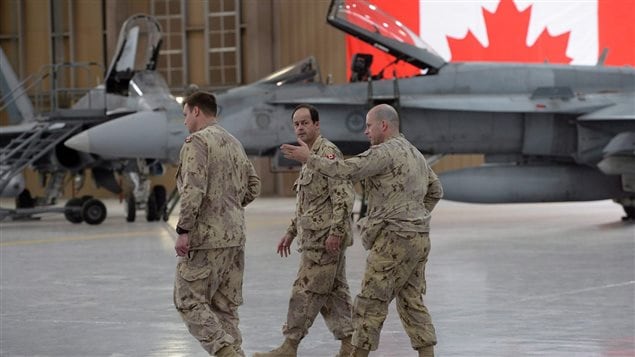 Act 6
The next phase is expected on or around Septembere 25 when the U.S. Commerce Department tables its findings into the Boeing complaint the Bombardier was selling its CSeries jets at unfairly low prices due to federal and Quebec provincial subsidies.
The Super Hornets are built in Missouri and in a recent phone call to the Governor there, Canada's Prime Minister pointed out that Boeing itself receives billions of dollars in government subsidies.
Boeing, the Canadian government, and Missouri are all trading figures on how much each depends on the other in terms of jobs and economic benefits and trying to outdo each other on who would lose more in a dispute.
(Note: various reports indicate Canada was looking at Australian Hornets while others say Super Hornets- a somewhat different plane. Australian Hornets would seem to be the likely subject given their similarity to the CF18 A/B's)
Additional information-sources