Corn mazes are growing, if you'll pardon the pun.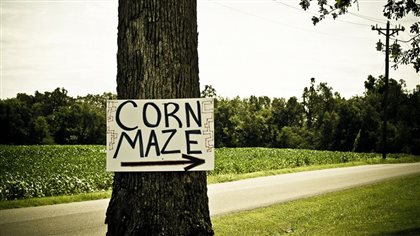 There are so many of them now across Canada, and they're a big draw for family entertainment.
At Coopers Farm, near Toronto, is a nod to the sesquicentennial anniversary of Canadian confederation.
And so is the one at the Calgary Corn Maze and Fun Farm in Alberta, and the one at Bose's Corn Maze in Surrey, British Columbia.
They're beginning to disappear, however, as the corn gets harvested these days and we're flocking to markets to enjoy the results.