Canada's federal statistics gathering agency, Statistics Canada released its latest data on Canadian household incomes based on the 2016 census. This represents incomes as represented in 2015.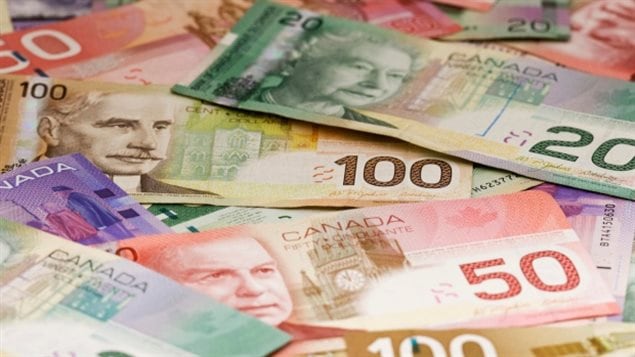 Between 2005 to 2015 Canadian median income rose from $63,457 in 2005 to $70,336, an increase of 10.8%.
This was a period of significant growth to 2015, and does not represent the major economic downtown in the oil industry and its effects felt later that year and in 2016.
New Brunswick, Quebec lowest incomes
The statistics show however that the increase in income was not even across Canada, but favoured resource rich provinces like Alberta, Nunavut, and Saskatchewan.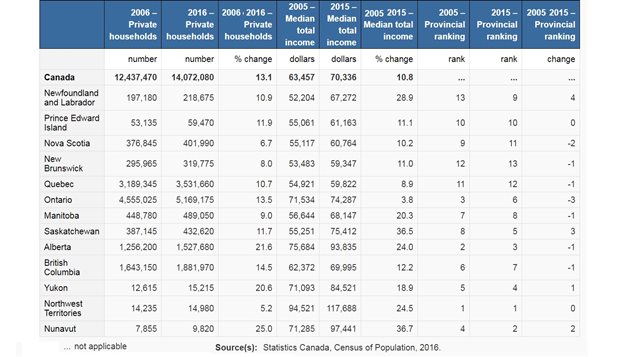 Median income growth was slowest in Ontario and Quebec which  have the largest populations and have a significant manufacturing base where jobs in manufacturing have been in decline.
New Brunswick ($59,347) had the lowest median income in Canada in 2015, followed by Quebec ($59,822).
The report also shows an increasing number of senior citizens listed as living in a low income situation ( i.e. less than half of the average income for all households).
The rate of seniors, 65 and older,  living in low income households rose from 12.0 % in 2005 to 14.5% in 2015.
Additional information-sources