It began with a plan for Canada to buy 18 Super-Hornet fighter jets from Boeing as a stop-gap measure to fill a gap in Canada's air defences.
The just revealed price tag of around $6-billion has itself raised concern in Canada, but even before that issue, Boeing launched a trade challenge against Canadian passenger jet maker Bombardier.
Back in April, the U.S. aerospace giant Boeing accused Bombardier of selling its regional jet at below cost prices thanks to Canadian federal and provincial subsidies.
Since then Canada has said it may rethink the fighter jet purchase because of the trade challenge.
In August, Boeing walked away from talks to resolve the dispute and Canada's ambassador to Washington is quoted in the CBC saying, "we don't understand why they would be taking action on a case where [Boeing] wasn't even competing for the business. It's kind of strange."
Boeing huge beneficiary of subsidies.
While Boeing has accused Bombardier of benefiting from government subsidies, many analysts have pointed out that Boeing, since its beginning, has always benefited from government handouts, much of it in the form research and development funds for various contracts from NASA and the military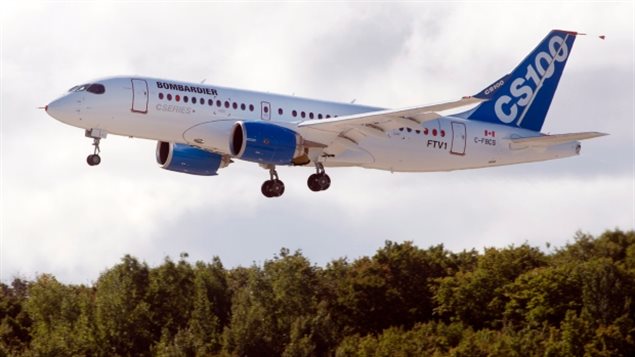 In 2013, Washington State for example granted Boeing almost 9 billion in tax breaks, which were later ruled an illegal subsidy by the World Trade Organisation.
Boeing has also long been in dispute with Airbus over subsidies.
A report in Aerospace.Com, from a 2004 European Commission report notes that between 2001-2003 Boeing has invested a mere 2.8 billion of its own money in commercial aircraft R&D compared to $9.4 billion for Airbus.
It also notes vast billions in direct and indirect government subsidies, tax avoidance, and repayment avoidance for the U.S jet maker.
U.K. joins trade dispute against U.S./Boeing
Canada's Bombardier has a major plant in Belfast, Ireland, which employs several thousand workers. About 1,000 of those are directly involved in the C-series jet at the heart of the Boeing complaint
Because those jobs would be threatened, the U.K. has joined in the effort to convince Boeing, and the U.S Commerce department to resume talks on the issue.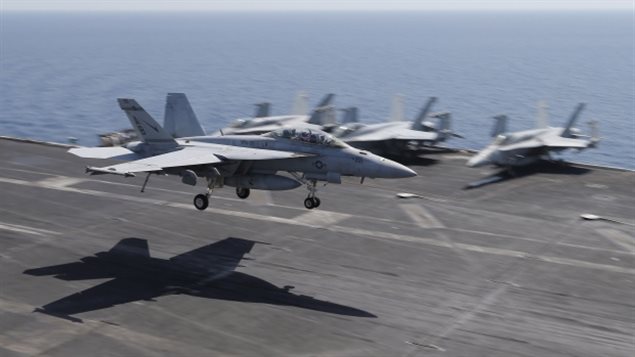 Britain's Prime Minister Teresa May has raised the issue in a phone call last month with U.S. President Trump expressing the importance of the jobs in Ireland. She will be in Canada on Monday and the Boeing issue is expected to be one of the topics.
There apparently has also been some backroom pressure from British officials on a number of levels in the U.S government.
The U.S. Commerce Department which handles the Boeing complaint is expected to release a preliminary decision on September 25, in which it may or may not include duties on the Bombardier jets.
Boeing meanwhile seems uninterested in continuing any negotiations and appears adamant on persuing the trade complaint in spite of all counter arguments.
In its original 109 page filing with the U.S International Trade Commission, Boeing alleges that if Bombardier is not challenged on the CS-100, it would be able to expand its production to build planes which would threaten Boeing's market adding, "The U.S. industry has been the victim of this exact strategy before, as subsidies to Airbus enabled it to push McDonnell Douglas and Lockheed from the market, and capture 50 per cent global market share, destroying countless high-paying, skilled U.S. jobs in the process",
The recent involvement of the U.K. in this Canada-U.S. issue, along with long-standing animosity between the U.S and E.U over Airbus has the potential to increase international trade tensions.
The dispute is also taking place at the same time as difficult talks between Canada and the U.S, on the North American Free Trade Agreement (NAFTA)  and that of another trade dispute between the two countries on Canadian exports of softwood lumber.
Additional information- sources