Opponents of a controversial anti-pit bull law in Montreal received good news this week when the city's coroner issued his report on the death of 55-year-old woman killed by a dog in her backyard in June of last year.
The coroner, Dr. Ethan Lichtblau, said he found a municipal law passed after the incident to be "disappointing" because it condemns all dogs of certain breeds without taking into account how they were raised.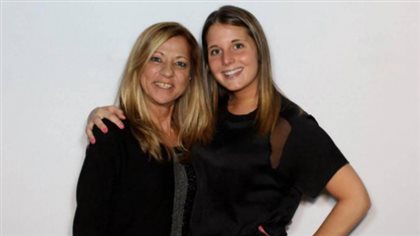 Lichtblau concluded that that the owner's treatment of the dog was more likely to be the cause of the incident.
That's exactly what animal rights activists and many dog owners have been saying.
Both Montreal's bylaw and a similar one proposed in the Quebec legislature in April follow the death of Christiane Vadnais, who was mauled and bitten by a neighbour's dog that crawled through a hole in a fence.
The dog was shot to death after another neighbour called police.
Tests found that the dog was not a pit bull and was almost 90 per cent an American Straffordshire Terrier.
Sophie Gaillard is the lawyer for Montreal SPCA's animal advocacy department, which has taken the city to court over the law.
I spoke to her by phone at her office on Wednesday.
Listen
With files from CBC, Canadian Press, Huffington Post