Honey is one of nature's oldest natural sweeteners. However scientists have discovered that this natural product now has something very unnatural in it, toxic neonicotinoid pesticides.
The neonicotinoid group of chemicals are the most common class of pesticide in world-wide use.
An international study of honey samples around the world found evidence of the neuro-toxin in 75 per cent of samples.
John Bennett is Senior Policy Advisor, for the non-profit environmental advocacy group, Friends of the Earth.
Listen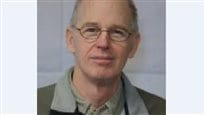 The researchers based in Switzerland tested 198 samples of honey from locations around the world.
They found the highest percentage of neo-nic presence in honey to be in North America with 86 per cent of samples tested showing presence of one or more pesticides, followed by Asia at 80 per cent, and Europe at 79 per cent.
Rates were much lower in South America and Oceania.
The report notes that "our results, combined with the growing body of evidence for detrimental effects on bees and other nontarget invertebrates, suggest that a substantial proportion of world pollinators are probably affected by several neonicotinoids".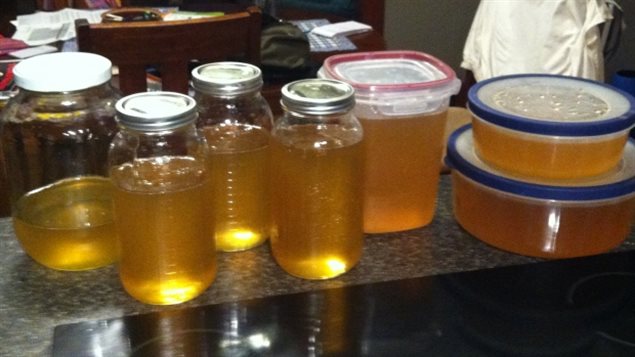 Friends of the Earth Canada CEO, Beatrice Olivastri, said, "The discovery of a cocktail of bee-harming pesticides in honey samples across North America, Europe and Asia reinforces the need for a complete and permanent ban on neonicotinoid pesticides." Olivastri went on to say, "The study also highlights the importance of knowing what pesticides are being used when and where and end up making their way into the food we eat."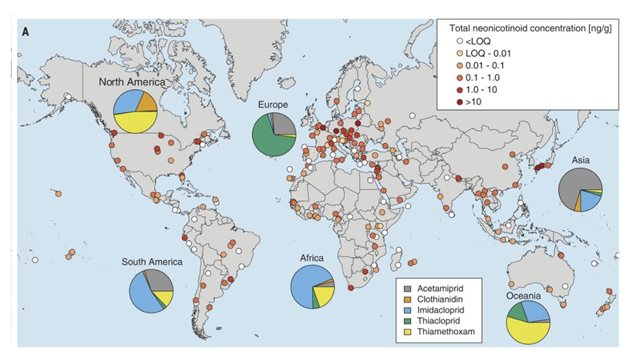 Fig. 1Worldwide contamination of honey by neonicotinoids.
(A) Worldwide distribution of honey contamination by neonicotinoids. White symbols, concentration below quantification levels (<LOQ) for all tested neonicotinoids; colored symbols, >LOQ for at least one neonicotinoid; shading indicates the total neonicotinoid concentration (nanograms per gram). Pie chart insets: Relative proportion of overall concentration of each neonicotinoid by continent (legend in bottom inset). (B) Overall percentage of samples with quantifiable amounts of 0, 1, or a cocktail of 2, 3, 4, or 5 individual neonicotinoids. (C) Proportion of samples with 0, 1, 2, 3, 4, and 5 individual neonicotinoids in each continent. (D) Rank-concentration distribution of total neonicotinoids in all of the 149 samples in which quantifiable amounts of neonicotinoids were measured.
This worldwide description of the situation should be useful for decision-makers to reconsider the risks and benefits of using neonicotinoids (study-Science)
The study published in the journal Science, is entitled, "A worldwide survey of neonicotinoids in honey.  (Full text HERE)
The study showed that the levels detected were below admissible limits for humans noting that "on the basis of our current knowledge, consumption of honey is therefore not thought to harm human health. However, recent evidence for impacts of neonicotinoids on vertebrates, including humans,…. could lead to reevaluating MRLs (maximum residue levels).
The study report goes on to say, ". The fact that 45% of our samples showed multiple contaminations is worrying and indicates that bee populations throughout the world are exposed to a cocktail of neonicotinoids.  The effects of exposure to multiple pesticides, which have only recently started to be explored are suspected to be stronger than the sum of individual effects. This worldwide description of the situation should be useful for decision-makers to reconsider the risks and benefits of using neonicotinoids
Additional information