Faculty at 24 colleges in the province of Ontario went on strike early Monday morning after management rejected the latest offer from the union.  The walk-out by professors, instructors, counsellors and librarians affects more than 500,000 students, some of them from outside of Canada. In 2016, more than 42,000 international students enrolled at Ontario colleges.
More employees are on contract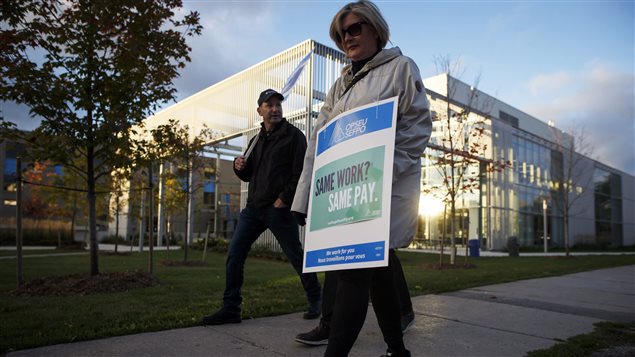 In the face of budget constraints, many Canadian universities and colleges have increased the number part-time or contract employees. In this dispute, the union wanted the number of full-time faculty to match the number of those on contract. It also sought improvements in job security and more academic freedom.
Management says that, taken together, the union demands would cost more than $250 million. It insists its offer is good or better than recent settlements with other Ontario public servants. There is no word yet on when negotiations might resume.
Some students have launched a petition asking that a portion of their tuition be refunded because of cancelled classes.