How did Chase the Ace make this little church a big story in Newfoundland?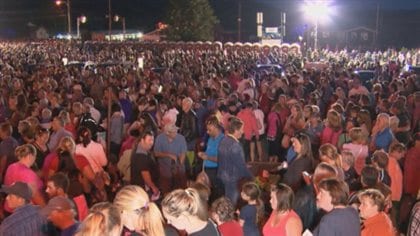 You might call it a miracle.
"We suspected it would be in the millions but when the final tally came down and all expenses were taken out and everything we were all kind of awestruck" Carol O'Brien told CBC News.
We'll get the details from Carol O'Brien, the woman overseeing the fundraiser that had the whole community in St. John's in a frenzy.
But already O'Brien has made one thing clear: "Don't expect gold-gilded statues or anything like that," she laughed.
We'll hear what more than $5 miiion dollars Canadian will be spent on.