The family of a Russian corruption whistleblower whose death in a notorious Moscow prison has come to symbolize the growing chasm between the West and the Kremlin says it wanted to come to Canada to thank Canadians for pushing ahead with legislation that targets corrupt foreign officials worldwide.
Earlier this month, despite fierce opposition from Moscow, Canada became the fourth country to adopt human rights legislation inspired by Sergei Magnitsky, a Russian tax consultant who died in pre-trial detention eight years ago after helping to expose a giant tax fraud scheme allegedly perpetrated by corrupt and highly connected law enforcement officials in his home country. These same officials then charged Magnitsky with tax evasion.
"First of all, I would like to say thank you very much to everybody who took part in the creation of this law, we are very happy that it bears the name of Sergei Magnitski and will always remain in the peoples' memory that way," Natalia Magnitskaya, Sergei Magnitsky's widow said in an interview with CBC's Diana Swain, speaking through an interpreter.

"I would like to also highlight that this law has global character. It's aimed at fighting corruption in all countries."
Nikita Magnitsky said he was very proud of his late father for his actions and for standing up to corruption and that coming to Canada was "a good way to honour his memory."
The 16-year-old aspiring artist said he wanted to present Prime Minister Justin Trudeau with a very personal gift, a still-life he had painted himself.
Unanimous support in Parliament
Conservative MP James Bezan, who was one of the co-sponsors of the legislation, said Magnitsky's widow and son who now live in the U.K., had been wanting to come to Canada to witness the vote and the royal proclamation of the bill but things happened so quickly there was no time to arrange for their visit at the time.
"This is their chance to come now to pay their gratitude to Canadian parliamentarians who unanimously passed this Bill S-226 in both the House of Commons and the Senate chamber," Bezan said in a phone interview from Ottawa.
"All politicians of all stripes stood up and were counted to support the Magnitsky family in the memory of Sergei, who was a freedom-fighter, who was a whistleblower and stood against corruption and stood for human rights."
The legislation, also known as Justice for Victims of Corrupt Foreign Official Act, will ensure that Canada will never be used as a safe haven by those who abuse their power and authority and try to hide their wealth in Canada, Bezan said.
Bezan said he told Magnitsky's son, Nikita, to be very proud of his father.
"This is about him today, that we honour his memory and we celebrate what he stood for," Bezan said. "And that's despite his illegal arrest, his torture and his subsequent murder. This is what he believed in and that his memory lives on through this legislation not just here in Canada, but other countries that have adopted this kind of legislation."
'It's not just about Russia'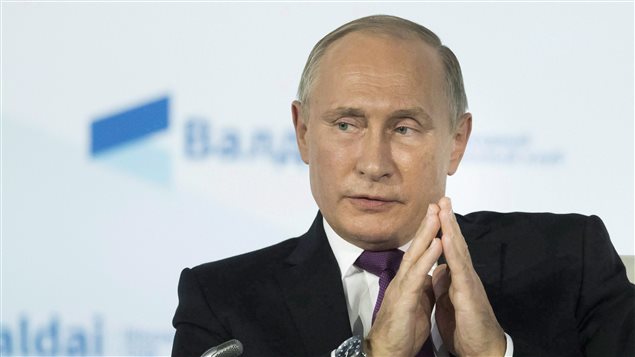 Even though the legislation bears the name of Sergei Magnitsky, it is part of a global campaign, Bezan said.
"It's not just about Russia, this is a global approach so people in China harvesting organs from Falun Gong practitioners, the Iranian regime, Maduro in Venezuela, who's using food as a weapon, all these individuals and their cohorts are at risk," Bezan said.  "But it's funny to listen that the only people who are making noise about this and are taking offence to it is Russia and the Kremlin cleptocrats."
There are a number of Russian officials already under sanctions over their role in the Ukrainian crisis and now Canada can start adding names of other officials who have been complicit in carrying out human rights abuses in Russia, including those responsible for Magnitsksy's death, Bezan said.
'A deplorably confrontational act'
The Russian embassy in Canada declined to comment but in an earlier statement when the legislation was first passed the embassy slammed it as "a deplorably confrontational act blatantly interfering into Russia's domestic affairs."
It warned Canadian officials that "this hostile move, as well as any new anti-Russian sanctions, will be met with resolve and reciprocal countermeasures."
Maria Zakharova, the spokesperson for Russia's Ministry of Foreign Affairs, said the legislation "is harming the interests of Canada, in particular, by obstructing joint efforts to combat terrorism, bilateral cooperation in the Arctic and other areas."
She also warned that Moscow will "likewise expand the list of Canadian officials banned from entering Russia" if Canada increases its sanctions pressure on Russian officials.
Senator banned from Russia
On Wednesday, P.E.I. Senator Percy Downe issued a statement saying that he has been banned from entering Russia for his role in championing the legislation in the Senate. Officials at the Russian embassy in Ottawa neither denied nor confirmed Downe's statement.
Downe is the latest Canadian politician to have joined Moscow's blacklist, which also includes Bezan, as well as Foreign Affairs Minister Chrystia Freeland, former Liberal MPs Irwin Cotler and Bob Rae, Conservative MP Dean Allison and former NDP MP Paul Dewar.
Going after Bill Browder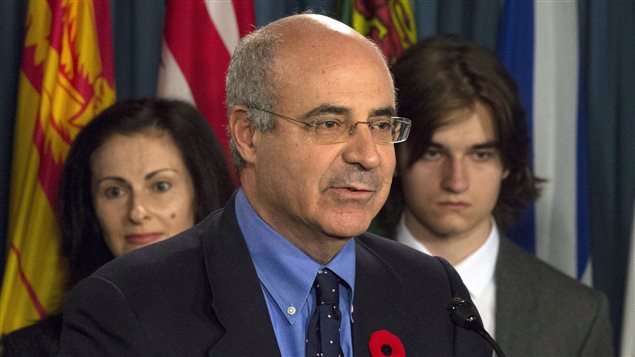 Russian officials have also sought to discredit Magnitsky's employer in Moscow and the driving force behind the international campaign to adopt anti-corruption legislation named after Magnitsky.
Moscow says that Bill Browder, an American-born investment fund manager who had hired Magnitsky, is far from being an anti-corruption crusader but is a fugitive tax cheat who defrauded Russian taxpayers of tens of millions of dollars.
In 2013, Browder was tried and convicted in absentia by a Russian court of tax evasion and sentenced to nine years in prison.
Moscow has also made several unsuccessful attempts to have Browder put on Interpol's wanted list.
Most recently, on Oct. 17, shortly after the House of Commons unanimously passed the Canadian version of Magnitsky Act, Russia named Browder in a "diffusion notice," which allows countries to temporarily bypass Interpol headquarters and seek direct cooperation from other countries to arrest wanted individuals.
Browder, a British national since giving up his U.S. citizenship in 1998, was temporarily barred from travelling to the U.S. and elsewhere as a result of Russian action.
With files from CBC News