The Fraser Health agency has launched a campaign to get people to talk about drug overdose with friends or family members who they think may be at risk. The agency serves 1.8 million people in part of the western province of British Columbia.
That province declared a public health emergency in April 2016 over this issue. There have been 1,013 overdose deaths there so far this year. Of those, 82 per cent involved males. The problem has been spreading across the rest of the country and has become particularly acute as ultra-powerful drugs like fentanyl and carfentanil have entered the illegal drug market.
Overcoming discomfort, fear is an agency goal
Fraser Health has launched a guide it hopes will "help people have a conversation that could save a life." Called When Words Matter, it offers detailed advice it hopes will help overcome discomfort and fear about talking about addiction.
The guide was prepared after the agency consulted with more than 50 people were in treatment, daytox or had completed treatment, as well as their support networks.
It offers a detailed account of how to prepare for a conversation, begin the conversation, keep calm and focused, recover when a conversation does not go well and care for yourself as someone who is affected by another's substance use.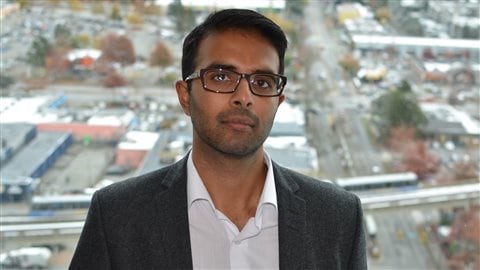 'Conversation about substance use is never easy'
"Starting a conversation about substance use is never easy, but approaching a person you care about to have a conversation could help save their life," said Medical Health Officer Dr. Aamir Bharmal in a news release. "It may take time, but by checking in on a person you believe is using substances, and being open to talking about substance use in an empathetic way, you can help reduce their isolation and provide a more supportive environment for their recovery."
The campaign also includes a short video with actors performing examples of suggested conversations and offering tips. The video, the guide and posters will be posted on Fraser Health's website and social media channels.
Video courtesy Fraser Health