A coalition of Muslim groups and civil liberty advocates has filed a constitutional challenge to a newly adopted provincial legislation in Quebec that effectively bans certain Muslim women from giving or receiving public services with their faces covered.
The challenge filed Tuesday morning in the Quebec Superior Court contests the constitutionality of portions of Quebec's religious neutrality law under both Quebec's Charter of Human Rights and Freedoms and the Canadian Charter of Rights and Freedoms.
The law, also known as Bill 62, "gravely infringes the religious and equality rights of certain Muslim women in Quebec," according to the application by the plaintiffs: the National Council of Canadian Muslims, the Canadian Civil Liberties Association and Marie-Michelle Lacoste, a Muslim convert who wears the face-covering veil.
"While purporting to promote the goals of advancing the religious neutrality or the state and facilitating communication between public employees and private citizens, the Act actually does the opposite," the application says.
"It imposes a significant burden on the exercise of religious freedom, and it does so in a discriminatory manner that will isolate some Quebec residents, making it much more difficult for them to participate in Quebec society."
Lacoste, who now goes by the Muslim name Warda Naili, and began wearing the face-covering veil in 2011, says she is ready and willing to briefly remove her niqab for identification and security purposes if the need arose.
"However, she feels that having to unveil for longer than is absolutely necessary undermines her ability to act in accordance with her religious beliefs," the application said.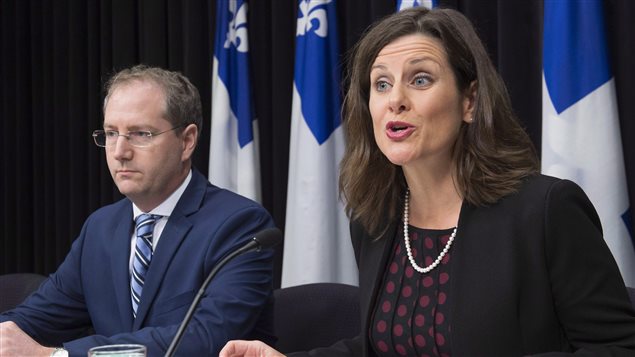 The plaintiffs are asking the court to declare parts of the legislation unconstitutional and stay its application immediately while the court is hearing the case to prevent it from "causing significant and irreparable harm in the interim."
The controversial legislation, which according to recent polls has the support of the majority of Quebec population, was adopted by the provincial legislative assembly in mid-October and received royal assent on Oct. 18.
However, the provincial Liberal government has faced withering criticism both from supporters and opponents of the legislation for its handling of the controversial file.