Two dog teams have been trained by the Royal Canadian Mounted Police (RCMP) to detect human remains. Several others teams will learn the program too.
The RCMP is the only Canadian police force using real human remains for training purposes. Other forces use animal source material or medical waste to train dogs.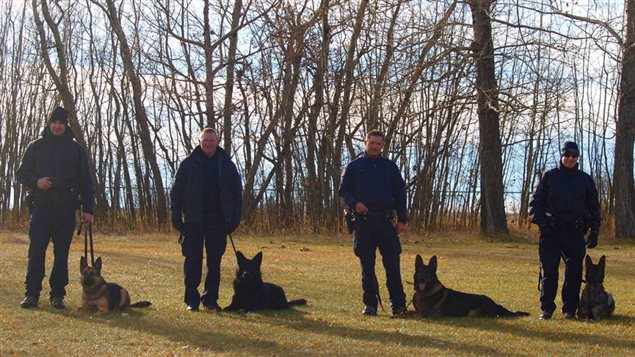 Dogs can tell the difference
The thing is, a dog's sense of smell is so sensitive that it can tell the difference between those different sources. "Using real human remains enables us to teach the dogs the exact odour they will be looking for. This way, they can rapidly differentiate between animal and human remains and locate human remains more effectively," explains Sergeant Robert Heppell, a dog trainer with the RCMP.
This will help officers collect evidence and provide closure to grieving families, says Inspector Akrum Ghadban, officer in charge of the RCMP Police Dog Service.
Remains provided by donors and families
The human remains used for dog training are provided by donors and families who have given permission specifically for this program.
Dog teams from the provinces of British Columbia and Nova Scotia were the first to complete this training. Teams from Alberta and Manitoba should complete it by Friday.