Parental leave from the workplace, following the birth or adoption of a new child, is being extended in Canada, from 12 months to 18.
The extension however, is one of time, not money, and only at the federal level.
In keeping with an election campaign promise, the Liberal government's Social Development Minister, Jean-Yves Duclos, made the announcement today.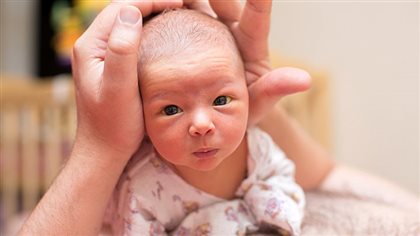 These changes to Canada's Employment Insurance program will take effect December 3rd, 2017.
It provides 55 per cent of an average salary, up to 12 months, or 33 per cent over 18 months
And mothers can take up to 12 weeks prior to the baby's arrival, allowing greater flexibility for families.
Currently, the parental leave program allows mothers access to 17 weeks of employment insurance with an additional 35 weeks that parents can split.
Caregivers of terminally ill and critically injured also benefit
The changes announced today also include an extension to caregivers, providing care to a family-member at the end of life, or critically ill children or adults
The minister said Canadian families were demanding more flexibility regarding the leave program.
These changes however, will apply to only about eight per cent of the Canadian population.
It will apply to federally regulated workplaces, including the public service, banks, telecom companies and transportation companies.
It is expected these changes at the federal level will create demand for similar changes at the provincial level, which may allow the majority of Canadian workers, (up to 92 per cent) access to similar benefits.
The province of Ontario is in the process of making similar changes to parental leave under its employment rules.
None of these changes will take effect in the mainly French-speaking province of Quebec, which has a unique parental leave program