The Canadian government is considering several measures to protect critically-endangered North Atlantic right whales in the Gulf of St. Lawrence in eastern Canada. The minister of fisheries and oceans held a meeting yesterday to discuss the matter with scientists, indigenous groups, and members of the fishing, tourism and marine transportation sectors.
In the recent summer months, 12 right whales died in Canadian waters and another four perished off the U.S. Atlantic coast. There are only 451 northern right whales left in the world and of those, only about 100 are females of breeding age. It is these females that are most vulnerable to the entanglements with fishing gear and collisions with ships that have been killing them.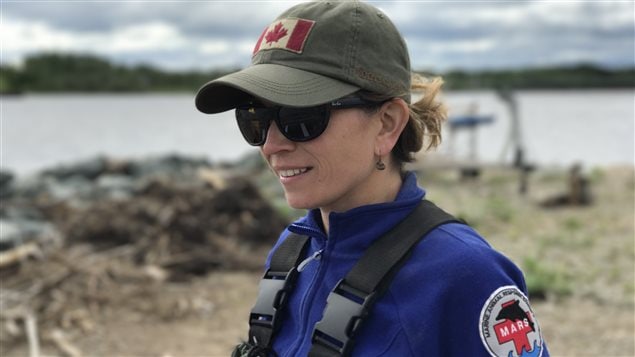 'An absolute sense of urgency'
"The estimate actually is, that if it's going the way it is, we could lose the vast majority of those adult breeding females within 25 to 30 years," says Tonya Wimmer, director of the non-profit Marine Animal Response Society. "If we lose all the breeding females the population is basically done.  There's no one to have babies. So, this is an absolute sense of urgency to really get measures in place immediately."
Listen
As the whale deaths climbed this summer, the government passed two temporary measures to try to stop entanglements and ship strikes. It ordered an early end to the snow crab fishery and set a speed limit for ships.  It called yesterday's meeting to get further input on what can be done in future.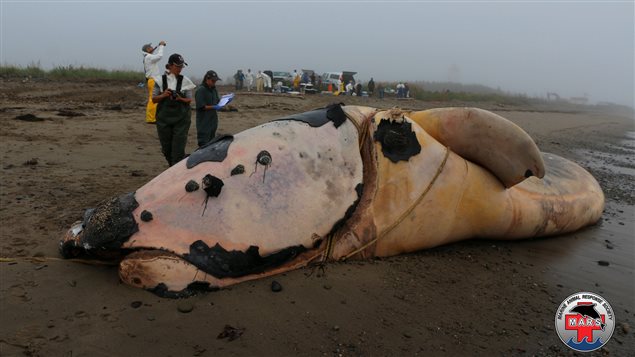 Collaborative effort needed
"I was very encouraged by not only who was around the table and by the minister's commitment for the federal government but, you know, the fishing industry came and…they had a list and said 'here are the top seven things that we think we can do right now…Here are the things we need a little bit of help to understand or work on.' That very much was that collaborative first step that we really need to see," says Wimmer.
The government must now decide whether to modify the temporary measures it took and make them permanent. It will look at whether modifying fishing gear could help as might setting speed limits for ships and buffer zones around whales.
There is a short window of time to act. Most right whales have left the gulf and migrated south. But they will return in 2018 and it will take action on the part of several groups to protect them.