An early investigation has revealed details about the accident that caused the death of France's elite skier David Poisson on Monday in Canada. Poisson was training with along with other competitors from around the world at the resort of Nakiska in the western province of Alberta.
The French ski federation says the 35-year-old Poisson appears to have lost a ski, fallen heavily, crashed through a safety net and hit a tree. The investigation continues.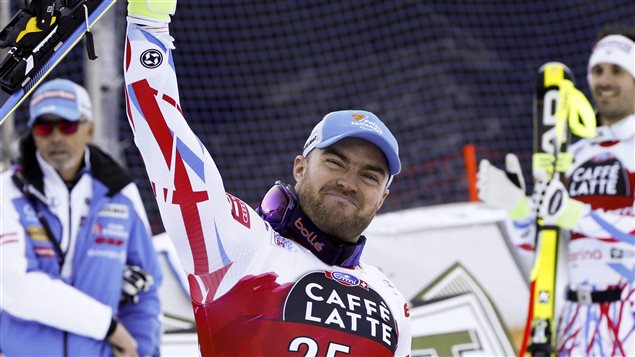 Skiers training for World Cup races
The skiers were training for upcoming World Cup races in North America. Poisson won the downhill bronze medal at the 2013 world championships.
Poisson was known for his smile and was popular on the World Cup circuit. He had a baby boy in March 2016 and had lost his father at the end of October 2017.
'It's just horrible'
Nakiska was the site which staged Alpine skiing races during the 1988 Olympics. The site is not open to the public at this time of year, but only for private training for elite athletes preparing for the World Cup.
An official with the association called Resorts of the Canadian Rockies, Matt Mosteller,  told CBC that they take care of their own training and set their own courses.  He added: "It's just horrible that this has happened and really our hearts are torn apart by it and our thoughts and prayers are with his family in France."
With files from CBC and Radio-Canada.