Nine in ten Canadians want to tear down trade barriers between provinces that prevent them from bringing legally purchased products such as alcohol from one province to another, according to a new poll.
According to the Ipsos Public Affairs poll commissioned by the Montreal Economic Institute (MEI), the Canadian Constitution Foundation (CCF), and the Atlantic Institute for Market Studies (AIMS), 89 per cent of respondents agree that Canadians should be able to bring any legally purchased product from one province to another.
Eighty-four per cent of Canadians say should be able to order wine directly from a winery in another province. And eight in ten Canadians (78 per cent) say they should be able to bring any amount of beer or wine they buy in one province into another province.
Supreme Court to hear landmark case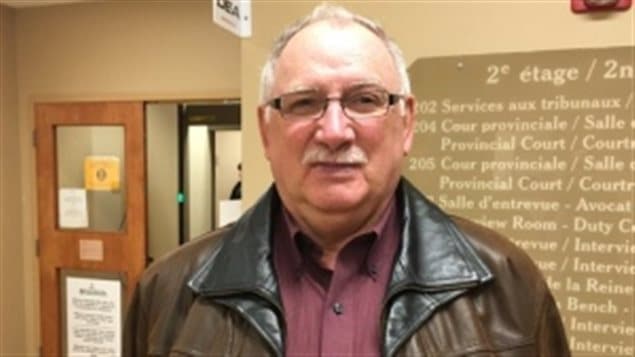 The poll results came out as the Supreme Court of Canada gets ready to hear the case of New Brunswick man fighting against a fine for bringing alcohol from neighbouring Quebec, where it is considerably cheaper.
In 2012, Gerard Comeau of Tracadie, New Brunswick was charged with bringing home more than the legal limit of beer and liquor that he had purchased in Quebec.
Comeau fought the charge and was acquitted because section 121 of the Constitution states that products from any province "shall…be admitted free into each of the other Provinces."
The province of New Brunswick has asked Canada's highest court to rule on the case, saying the implications of the decision are far greater than the purchase of alcohol and that it "concerns issues of inter-provincial trade with significant consequences."
Free trade with other countries, but trade barriers between provinces
At the same time as Canada vigorously negotiates free trade agreements with other countries, provinces within the country have put up trade barriers against each other. There are legal protections that limit trade in alcohol and other products, and prevent some professionals from practicing in other jurisdictions.
"Clearly, Canadians understand the advantages of free trade and want to fully enjoy those benefits within their own country, where many obstacles to truly free trade persist," Michel Kelly-Gagnon, president and CEO of the MEI, said in a statement.
The MEI requested, and was granted, intervener status before the Supreme Court, which will allow it to present its arguments when the court hears the case on Dec. 6 and 7.
"We are hopeful the Court will uphold the trial court's decision to strike down this obsolete law, which is a relic of the Prohibition era, and is contrary to the spirit of Confederation," Howard Anglin, executive director at the Canadian Constitution Foundation, said in a statement. "This would have extraordinary benefits for the economy of the provinces—in addition to being a wonderful gift for Canadians on the occasion of the country's 150th birthday."
A study published in the Canadian Journal of Economics estimates that internal trade liberalization could add $50 billion to $130 billion to Canada's overall GDP, the three organizations that commissioned the poll said in a joint statement.
"Using a mid-range estimate of $100 billion, these economic gains represent more than $2,700 per Canadian," the statement said.
With files from Lynn Desjardins