Your hosts, Levon, Terry, Marie-Claude, and  Marc     (video at bottom)
Listen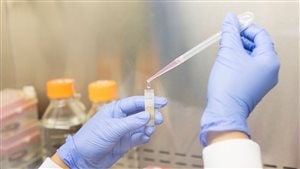 Researchers in Ottawa are using a "safe" virus, to kill a deadly one.
Thanks to researchers working on cancer, a group at the Ottawa Hospital Research Institute (OHRI) found that a protein defect in cancer cells allowing attacks by this "maraba" virus, also existed in latent HIV infected cells which allows maraba or MG-1 to enter those cells and kill them.
Their work in the lab has shown promising results in eliminating latent HIV infected cells that remain hidden from the anti-viral drugs.
Tests using blood from HIV patients also showed very promising results.
Marc spoke to Dr Jonathan Angel who supervises the research
*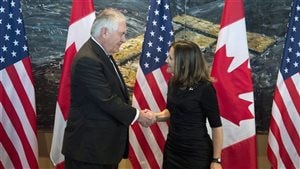 The U.S. Secretary of State, Rex Tillerson was in Canada this week.
There were of course many bilateral issues that were discussed between the U.S official and Canadian politicians including Canada's Prime Minister, Justin Trudeau
One of those discussions concerned North Korea. Canada will be hosting an international gathering in Vancouver next month to talk about how to defuse the tensions between North Korea and the U.S and other nations.
Levon spoke with Marius Grinius, Canada's former ambassador to South Korea
*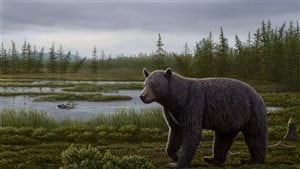 The bones of a prehistoric bear have been discovered in the high Arctic of Canada.
This is unique because it's the first time a prehistoric bear has been discovered in the north. The bones are  believed to date back about 3.5 million years.
While the Arctic was warmer than today it represents the first time a bear was in a cold climate and shows that the bear species adapted to cold much earlier than previously thought.
Lynn spoke to Natalia Rybczyinski, a researcher at the Canadian Museum of Nature, and adjunct professor at Carleton University in Ottawa
*
We also talk a little about Christmas and visit the NORAD site which tracks Santa.
Images of the week