A Canadian man who was held hostage with his American wife and children for five years in Afghanistan and Pakistan, has been arrested in Ottawa and faces several charges, including sexual assault, unlawful confinement and uttering threats.
Joshua Boyle, 34, appeared in Ottawa court on New Year's Day and remains in police custody.
It is alleged the offences happened in Ottawa between Oct. 14 and Dec. 30.
A court-ordered ban prevents publication of information that would identify any of the alleged victims or any evidence submissions or information disclosed in the bail proceedings.
Boyle's lawyer, Eric Granger, wrote in an email to Radio Canada International that he is limited in what he can say about the case.
"Mr. Boyle is presumed innocent. He's never been in trouble before. No evidence has been provided yet, which is typical at this early stage," Granger wrote.
"We look forward to receiving the evidence and defending him against these charges."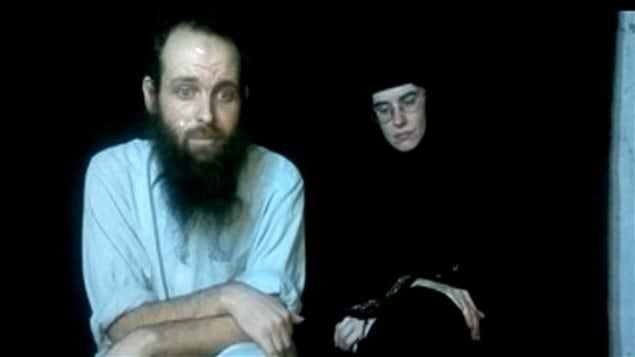 Boyle, his American wife, Caitlan Coleman, and their three children were rescued in October in a dramatic commando raid by Pakistani forces, five years after the couple were abducted while on a backpacking trip in Afghanistan. The children were born in captivity.
Boyle condemned his captors for raping his wife and authorizing "the murder of my infant daughter."
Shortly after arriving in Canada Boyle told reporters that the family will be focusing on building a "secure sanctuary" for the surviving children "to focus on edification and to try to regain some portion of the childhood that they have lost."