Montreal has taken action to combat what environmental activists view as one of the primary scourges polluting the planet, especially its oceans,
As of Monday, retailers are forbidden by law to dispense single-use plastic bags, making Montreal the first major Canadian city to institute such a ban.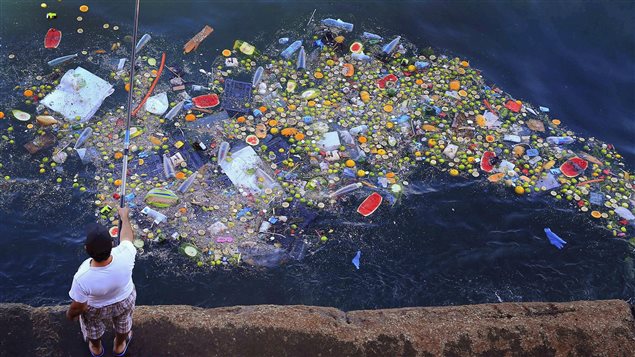 "Quebecers use two billion bags a year and the recuperation rate is only 14 per cent," says Jean-Francois Parenteau, the city's executive committee member responsible for the environment,
Parenteau says the bags cause considerable harm to terrestrial and marine ecosystems and often end up in landfills.
(A study published in the journal Science in 2015 found that nearly eight million metric tonnes of plastic waste are washed up into the world's oceans every year.)
The new bylaw bans lightweight plastic shopping bags and applies to all types of oxo-degradable, oxo- fragmentable, oxo-biodegradable and biodegradable bags.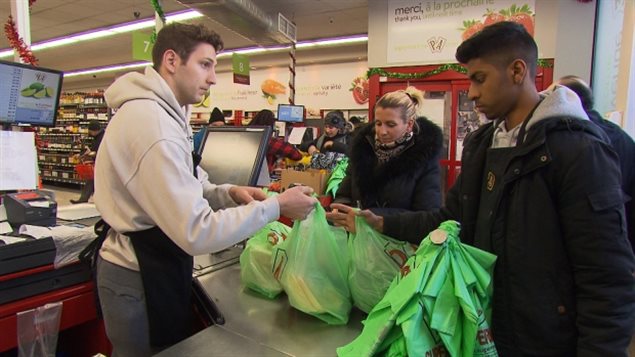 For hygienic reasons, small plastic bags used for fresh vegetables or medications will not be be banned
Montreal merchants will have a five-month grace period to abide by the new law.
However, after World Environment Day, June 5, retailers will face fines if they continue to hand out thin single-use bags.
Fines for individual merchants range from $200 to $1,000 for a first infraction and $300 to $2,000 for subsequent infractions.
Fines for corporations run from $400 to $4,000.
Several smaller smaller Canadian municipalities have already enacted similar bans, including the town of Brossard, across the St. Laurence River from Montreal.
Brossard banned plastic bags in 2016 and the municipality's director of urban planning, Eric Boutet, says there has been a 96 per cent compliance rate since the bylaw was enacted.
He says city inspectors have not had to impose any fines.
"Merchants want to respect the client's needs and requests, and pressure came from clients who were in favour of the bylaw," Boutet told the CBC's Jay Turnbull in an interview.
In British Columbia, Victoria has announced that a plastic bag ban will begin in July while Vancouver is considering similar legislation.
Toronto attempted to implement a ban in 2012 but failed.
With files from CP, CBC, Global News, Montreal Gazette, ABC Science, Science Magazine