Industry pushes back against warning labels
The idea was to test the effects of warning labels on the habits of excessive alcohol consumption. The experiment, a Canadian first, and in some senses a world first, was to have large bright and very noticeable labels on all alcoholic products warning of the potential health dangers of excess alcohol consumption, especially a link to cancers. A second label advised of recommended consumption levels to encourage moderate drinking.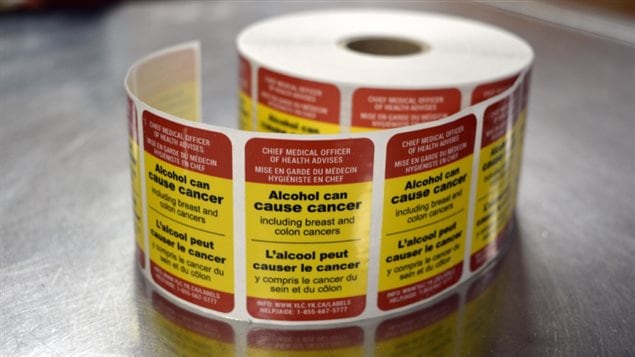 The federally-funded study taking place in Canada's Yukon territory city of Whitehorse, was supposed to last for eight months to be followed with a survey of consumers to assess the effect of the labeling campaign.
However, within weeks of getting underway, the Yukon Liquor Corporation, the government agency controlling alcohol sales in the territory, quietly put the trial "on hold".
RCI: Nov 23/17: Yukon warning label experiment
It seems various stakeholders in the industry in Canada had expressed objection to the programme and invoked legal questions of the territory's authority to affix the warnings, trademark infringement, and potential defamation.
In light of that the corporation has stopped adding the labels to alcohol products.
Quoted in the Canadian Press,  the minister responsible for the liquor corporation, John Streicker, said, "We have to weigh the costs that we will have to put towards litigation, costs which could go toward trying to reduce the harm of alcohol and promote education.That's a really hard decision for us."
An American consultant for the trial expressed disappointment at the decision. Thomas Greenfield who is a scientist investigating the effects of alcohol on health says that warning labels in the U.S. have worked to increase awareness around issues like drinking and driving, and harmful effects on the foetus from drinking while pregnant.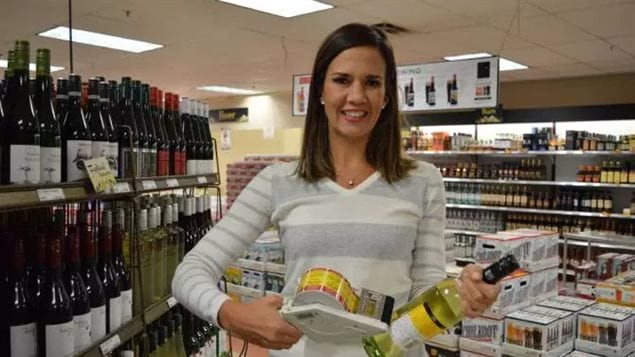 The director of the California-based Alcohol Research Group also noted that while the alcohol industry in the U.S decided to stop fighting labelling there (albeit much smaller, text only, warning labelling), the Canadian industry has decided to fight the idea.
The Beer Canada trade group, Canadian Vintners Association, and  Spirits Canada all apparently raised objection and expressed concerns about the campaign.
The leader of the Canadian study, Tim Stockwell of the University of Victoria in British Columbia, and scientist Erin Hobin of  Public Health Ontario, are both extremely dismayed at the "pause" in the study saying that it shows industry lobbyists are very effective.
The large labels had replaced earlier smaller labels which had previously been on all alcohol containers in the territory advising of the dangers of drinking while pregnant.
The Fetal Alcohol Syndrome Society Yukon, had expressed their own concerns about removing those labels.
A spokesperson for the Yukon Liquor Corporation said they are in discussions with all parties to determine how to proceed.
additional information-sources